Ed Sheeran broke down while discussing his wife Cherry Seaborn's fragile health and the sudden death of his best friend Jamal Edwards in a trailer for a new four-part series on Disney+ released today.
The British megastar, 32, sobs in the back of a car in an emotional teaser for The Sum Of It All, which will air on May 3.
Ed said recently he had 'spiralled' into depression after his wife was diagnosed with a tumour while pregnant last year – delaying her treatment – and his first mentor, Jamal Edwards, died of a heart attack in February 2022.
Then there is a clip of him crying on stage, with Cherry saying: 'I've never seen him cry on stage', adding: 'He hasn't had the time to process and be at peace with his thoughts.'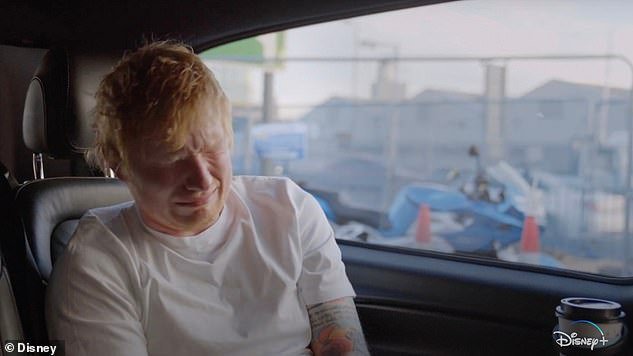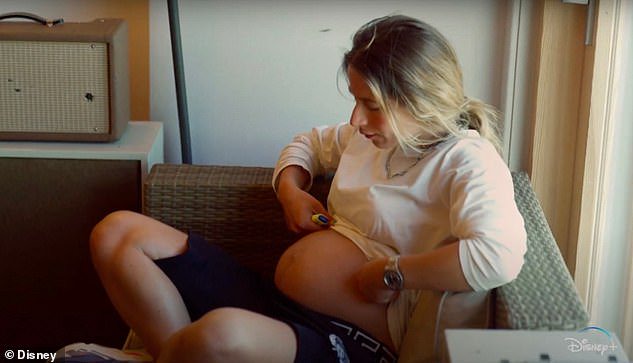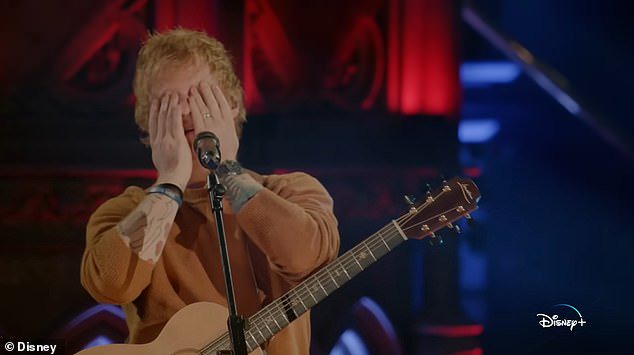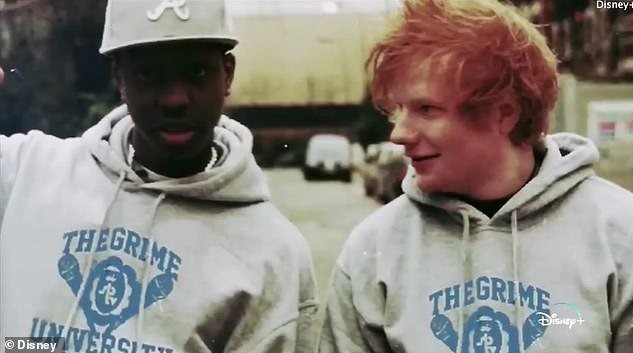 Ed then says to the camera: 'You guys said, "Do you want to make a documentary?" and I said, "Yeah, it'll be me in the studio and we'll play a gig". But he added that after the trauma of the past year: 'That's not what the documentary is'.
The four-part series, out in six weeks, will chart Sheeran's path to stardom.
The trailer starts with Ed talking about his childhood, growing up with a stutter, and saying: 'That guy doesn't grow up to be a pop star. It's so unlikely'.
Childhood videos of Ed are interspersed with clips of him on stage during his sellout arena tours.