Chelsea football club midfielder Enzo Fernandez is back on the International stage with his country Argentina ahead of the two weeks international football assignments that will see them play minors Panama and Curaçao.
The midfielder appeared with a blonde hairstyle similar to the one he carried during the last year world cup campaign in Qatar, a tournament he won with his national team Argentina.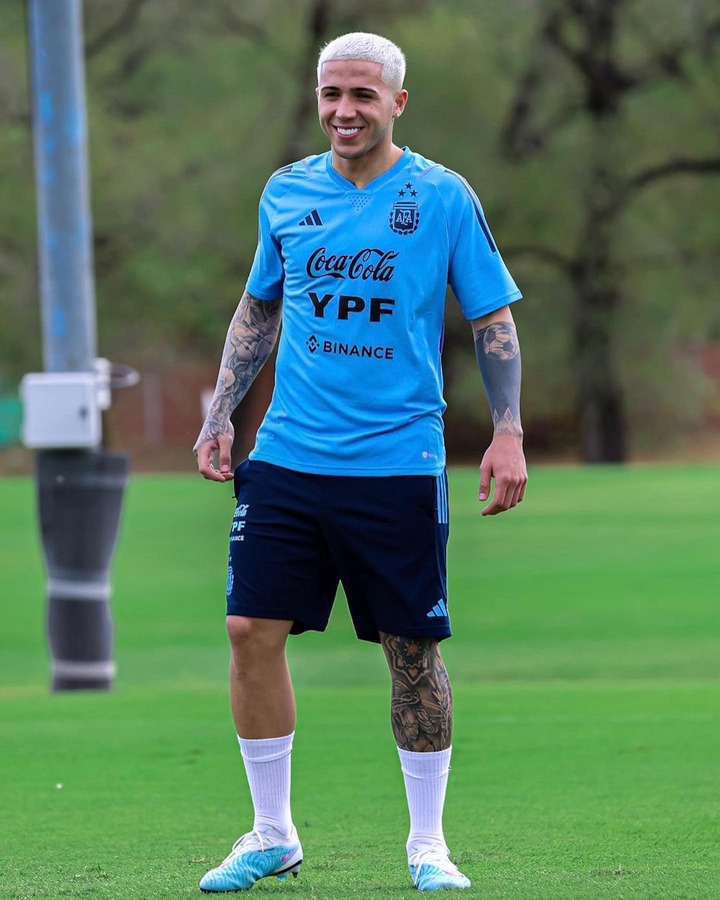 Enzo Fernandez shows of his new blonde hairstyle via Twitter photos.
The midfielder arrived Chelsea with that blonde hairstyle but after playing his first two games in a blue color he quickly changed to the more popular black color hairstyle, this new hairstyle will certainly invoke the memories of that world cup triumph in Qatar.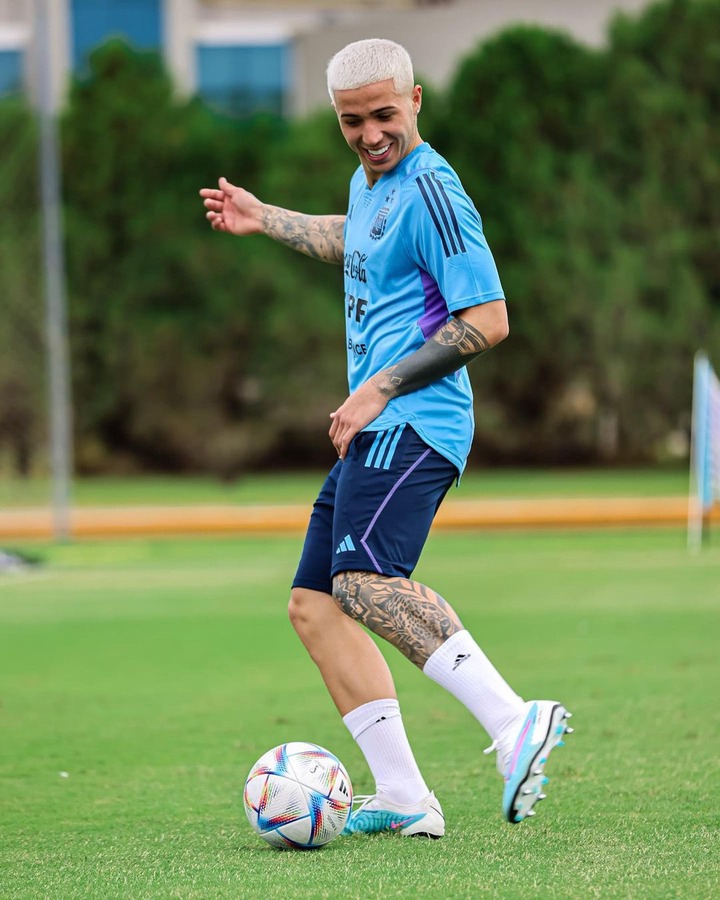 A blonde hairstyle for Enzo Fernandez via Twitter photos.
The midfielder have seamlessly adapted to Chelsea and is proving himself already in the center of the midfield, he will hope to finish his international break and return to London without any blemish.