The reason why the seats behind the goal at the Santiago Bernabeu are completely covered up has been revealed.
Real Madrid strolled to a 1-0 win over Liverpool in the second leg to claim a 6-2 aggregate victory and secure passage to the Champions League quarter-finals.
At the end of the game, Real played 'You'll Never Walk Alone' over the speakers as Liverpool's players applauded the 1,800 fans who had made the trip and were sat in the bleachers.
However, it wasn't because of unsold seats or UEFA rules. Real are renovating their ground, which has been their home since 1947 and spent time playing at the 6,000 capacity Alfredo Di Stefano stadium – where the women's and second teams play – while work took place on the Bernabeu during the COVID-19 pandemic in 2020.
They returned to the main stadium after over a year away but one part of the arena is out of bounds because of the 'underground greenhouse' being constructed to help bring about a groundbreaking retractable pitch.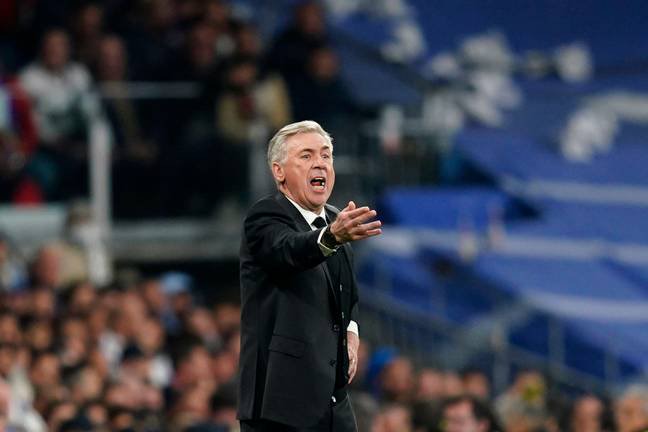 The technology is in use at the Tottenham Hotspur Stadium and means in the future, different surfaces can be used for an array of events such as concerts and sports like tennis, basketball and NFL.
Alley Sports say the removable pitch is being protected by new lighting and irrigation systems on the lower level.
Real asked La Liga to have their first three games of the current campaign played away from home and had that request honoured.
The capacity currently sits at 81,000 but the monumental upgrade – which also features a retractable roof, video scoreboard and new private boxes – will see it increased to around 85,000 in 2023/24.
It's hoped the work on the stadium will be finalised in September or October this year before a December unveiling.