Khloe Kardashian was blasted on social media Monday for  praising her ex-partner Tristan Thompson for his parenting skills — despite the serial cheater allegedly shunning his one-year-old son born following an illicit hotel fling.
The outcry stemmed from The Kardashian's star, 38, wishing the NBA player a happy 32nd birthday and sharing photos that displayed their newborn son's face for the very first time.
Kardashian bestowed the title of 'best father' on Tristan as she shared snaps of him doting on their two children – daughter True, four, and the baby boy whose name they have yet to reveal.
The NBA star's relationship with Theo appears to be nonexistent, prompting Twitter to go nuclear at Kardashian and ask: 'Good father? What about little Theo?'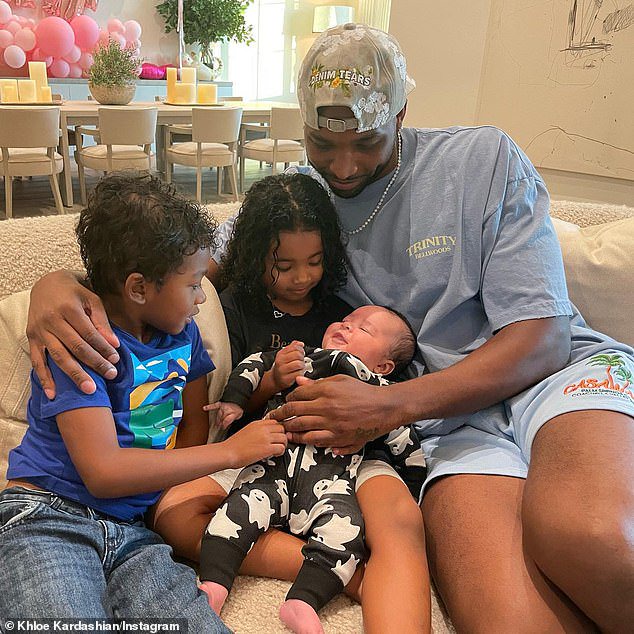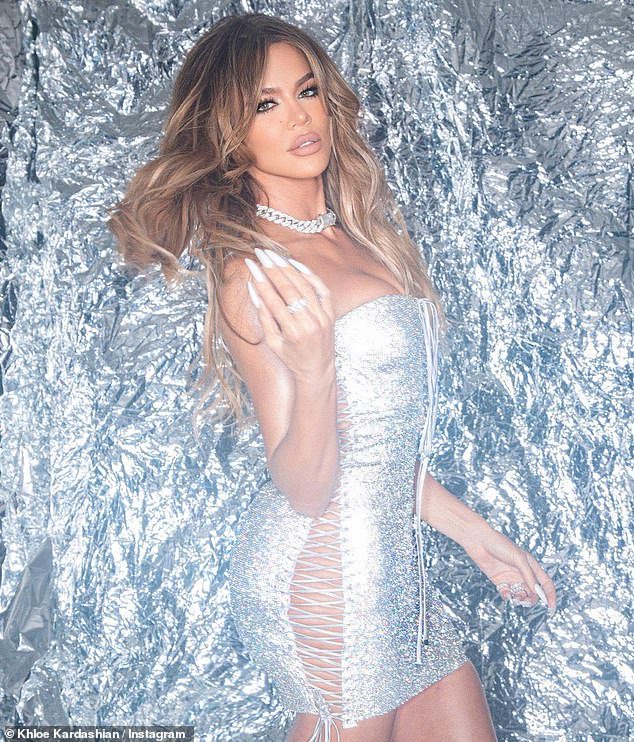 One twitter user captioned the comical expression of a bewildered toddler with: '@khloekardashian how can Tristan be the best father if he has abandoned one of his children?!'
Another critic compared the former couple's cringeworthy relationship history to 'humiliation kink,' while someone else chimed in with: 'Not @khloekardashian calling Tristan best dad [laughing emoji] the world really coming to an end.'
One troll did offer the reality star some helpful advice, tweeting: 'Khloe Kardashian. You better turn them comments off on your Insta post about Tristan being a good dad. You forgot about that new baby huh!!?? He hasn't even met that one!!
Theo's mother Maralee Nichols seemingly responded to the uproar in a subtle way when she posted a heartwarming picture to her Instagram Story that showed her cuddling the adorable little boy.
Khloe's controversial post appeared to allude to Tristan's various infidelities, as Khloe described hoping that he would continue to 'crave change, healing and transformation' in the future.
She also referenced his late mother Andrea Thompson, who recently passed from a heart attack. 'Continue to Make your soul and your mommy proud,' Khloe posted.
The full post began: 'Happy birthday @realtristan13. You are truly the best father, brother & uncle. Your love, attention, silly dances, hugs, carpool rides, bed time rituals, the way u show up for them.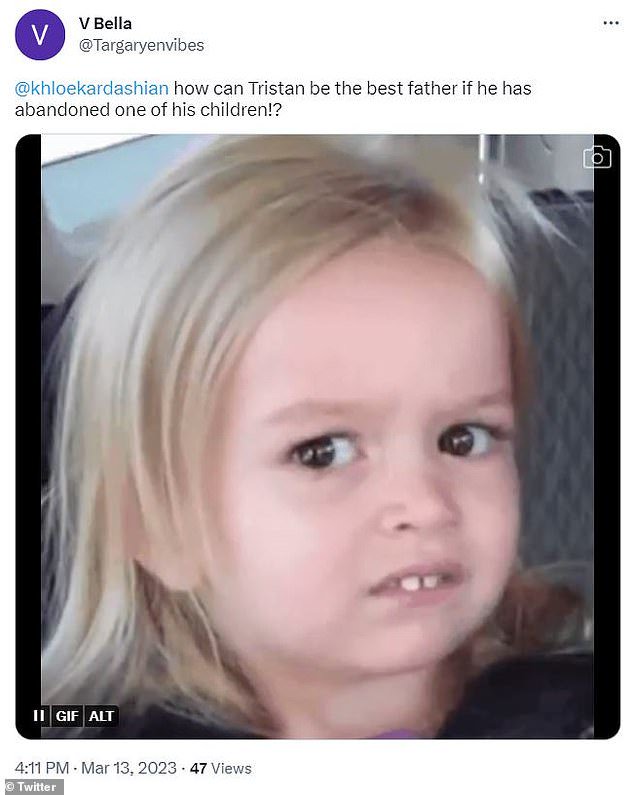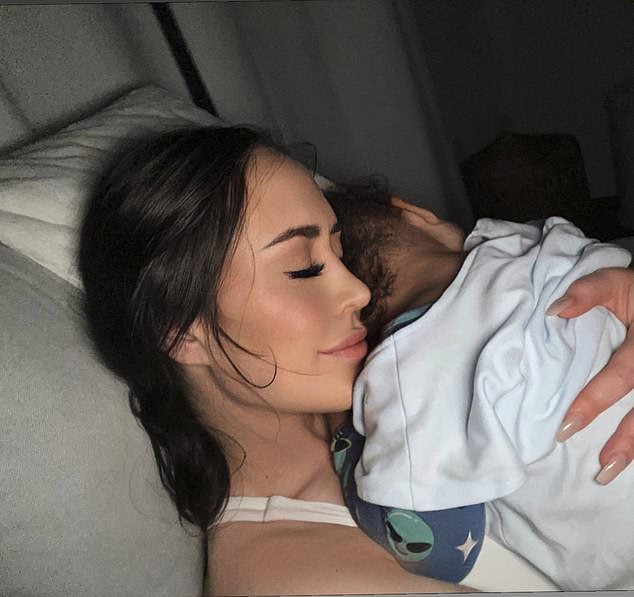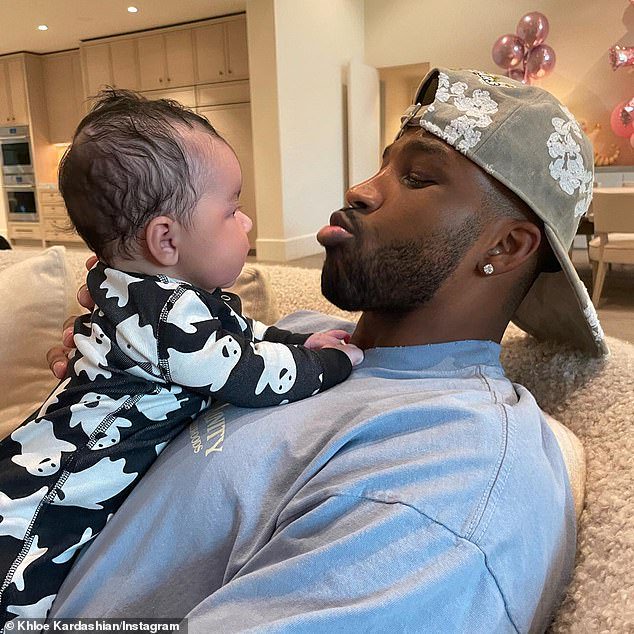 'All of the above means more than you'll ever know to your family of littles. My birthday wish for u is that u continue to crave change, healing, and transformation.
'Be strong, be kind, be patient, be free. Continue to Make your soul and your mommy proud. Happy birthday baby daddy.'