Argentina's goalkeeper, Emiliano Martinez has said that he still regrets his infamous celebration with the Golden Glove after his country won the World Cup in Qatar.
The Aston Villa star who played a vital part in Argentina's victory at the World Cup, suffered a backlash over the "bizarre" celebration which made headlines.
Speaking to Goal, Martinez said;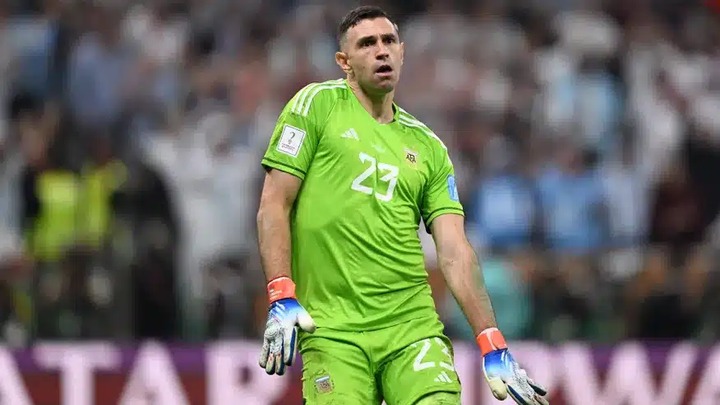 "It was just silly things for me. It's something I'm not proud of to be fair because I had done it in the Copa America. My mate was saying 'I bet you're not going to do the same as the Copa America in the World Cup'. I say 'yes, I'm going to do it'.
"So I've done the same celebration that I've done in the Copa America. Seeing all the things afterwards and all the criticism, I should not really have done it. So that's the only thing I'm not proud of from the World Cup."