Todd Boehly could be set to continue his big spending at Chelsea.
Chelsea co-owner Todd Boehly has been told to break the British transfer record once again in order to land two superstars who would transform Graham Potter's outfit into one of the top teams in the world. The American businessman has spent over £600million across the two transfer windows since taking charge at Stamford Bridge, including a £105m purchase of Enzo Fernandez on January transfer deadline day.
"I'd like to see Chelsea sign Kylian Mbappe," Malouda told DAZN Bet. "I think we should go for top players like Mbappe. Especially when I see the amount we spend on others. It depends on his will to come to the club. Would Mbappe be tempted by Chelsea? Anything is possible! To tempt a player like Mbappe, it's about building a relationship. It's about more than just preparing a big-money offer. Players are sensitive and they know a lot about football, so clubs need to develop relationships with football and if you do that, I think you can get players like Mbappe.
"Clubs who spend money on players like Mbappe will get their money back. When you look at the money PSG have invested in Mbappe, he's delivering every game. You're not making a mistake investing in talent like this. It's about developing a relationship between player and club, the history, because for those players it's about legacy.
"Mbappe would be worth breaking the transfer record for because he's young. It's not a risk, when you look at his record, he's PSG's leading goalscorer at 24. He's delivering, it's not a gamble. He's in good health, looks after himself and he wants to win and make history."
The French star came close to leaving on a free transfer to Real Madrid before signing a new contract, though to pair him with Kane at Stamford Bridge would surely break the British record and could cost around £160m per Transfermarkt.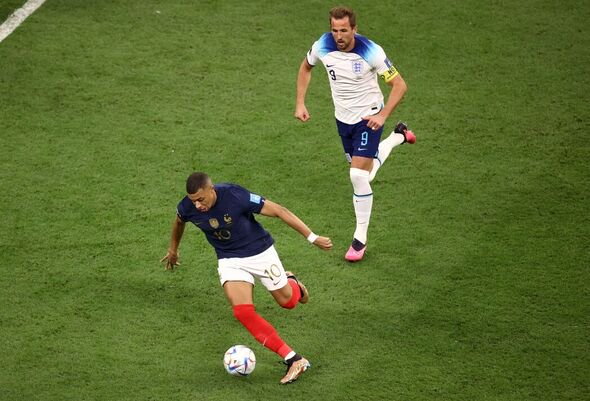 Kane could be available for upwards of £80m, perhaps less if Manchester United's view is to be believed and the man with less than 18 months left on his contract would form an impressive partnership with Mbappe.
"Chelsea should definitely join the race for Harry Kane," Malouda added. "Kane is a world-class player who knows the Premier League, and it is an era where Chelsea need a striker with his goalscoring record and the ambition to win trophies. If Kane ever leaves Tottenham, it will be because of the lack of trophies.
"Kane would be a great signing, but I'd be surprised if he left Tottenham for Chelsea because of the rivalry. It's not like leaving Tottenham for Arsenal, but to leave Tottenham for Chelsea, I'd be surprised but anything is possible. He's a great option for any club in the Premier League, and for Chelsea he'd be a great pick."