Lionel Messi and other Adidas athletes could be in danger of having their deals reduced massively, following the company's latest accounts.
There's very few more recognisable boot deals in football than Messi's with Adidas, with the player having been with them for much of his career, and signing a lifelong deal with them in 17.
In another world he may have been with Nike, but they failed to send the superstar's dad some extra tracksuits and he dropped them for the German brand instead.
Adidas wouldn't want to lose the seven time Ballon d'Or winner in any world, considering he has the ability to help them sell out of shirts.
Messi's deal is worth a reported £18 million a year, reportedly second only to Neymar, who is said to be paid £32 million by Puma, who recently signed Jack Grealish.
However, he might have to reduce his expectations when it comes to how much he'll be paid in the coming years, as his career comes to an end.
According to the Daily Mail's analysis, the company's finances aren't great, following the ending of their partnership with Kanye West and his Yeezy's.
The rapper's antisemitic outbursts led to the company finishing the relationship, with the company recording a 70% hit to their profits following the fall out.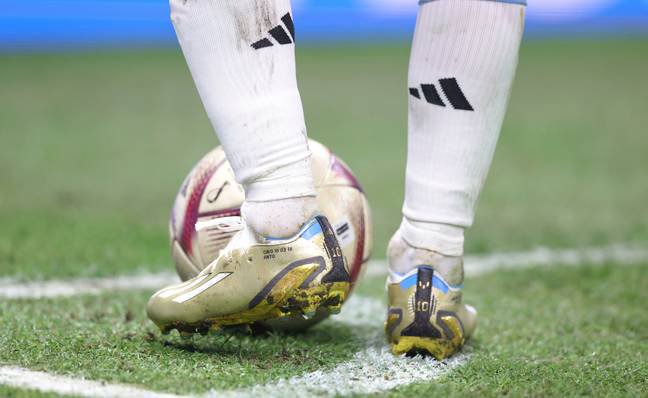 Analyst Mark Josefson told the Mail, "There is no doubt Kanye was propping up Adidas. The jury is out as to whether they can move on from this."
Messi isn't the only one who could be affected, if the company's struggles continues, with Mohamed Salah and Paul Pogba also amongst their athletes.
When it comes to teams, Manchester United, Juventus and Bayern Munich are the biggest names who have deals with the company, however Josefson doesn't believe they're the ones who will have issues.
"Adidas will always sponsor the Manchester United's and Bayern Munich's but will they continue to endorse the lesser known teams? Who knows," he added.
"It is a big question mark which needs answering this year."