Kim Kardashian, 42, has a new gym buddy – R&B singer Kelly Rowland.
Typically, Kim works out with her sister Khloé Kardashian, but this week she invited Kelly over for a session in her home gym.
"Nothing like working out w friends to keep you motivated @kellyrowland," Kardashian captioned a snapshot of herself and the Kelly, also 42, posing for a mirror selfie.
Both wore black outfits – sports bras and leggings and showing off their abs. The pair were also joined by Kardashian's new personal trainer Senada Greca, who posed for a separate mirror selfie.
Rowland reposted the photo of herself and Kardashian with the caption, "FACTS!!!!"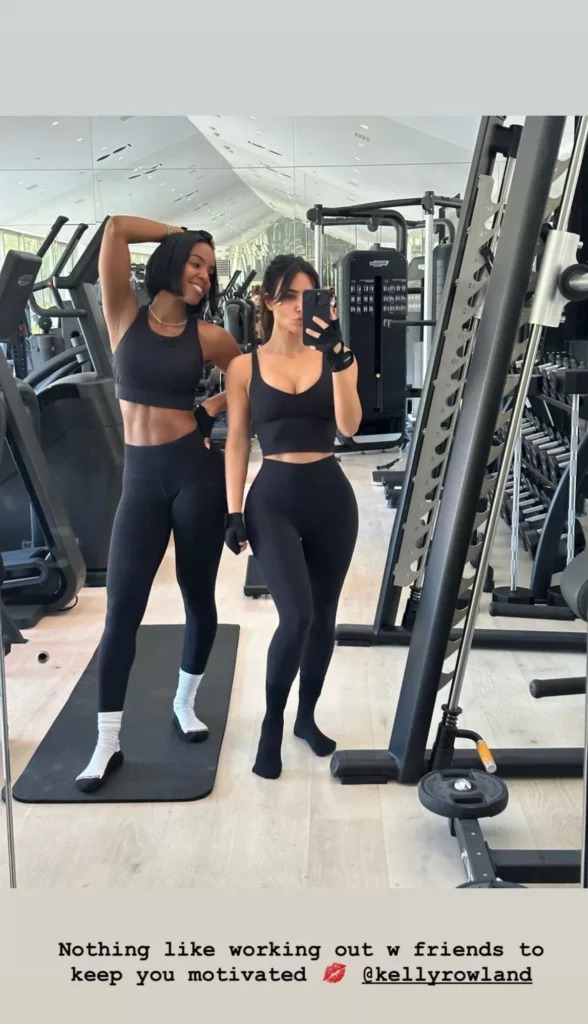 Kelly definitely has the much more fit and natural body, but they both look good. Check out the personal trainer though …. that lady is JACKED!!