Erik ten Hag bemoaned how his Manchester United players "lost their heads" in their humiliating loss to Jurgen Klopp's Liverpool.
After suffering a 7-0 hammering at Anfield, the Manchester based outfit were left licking their wounds.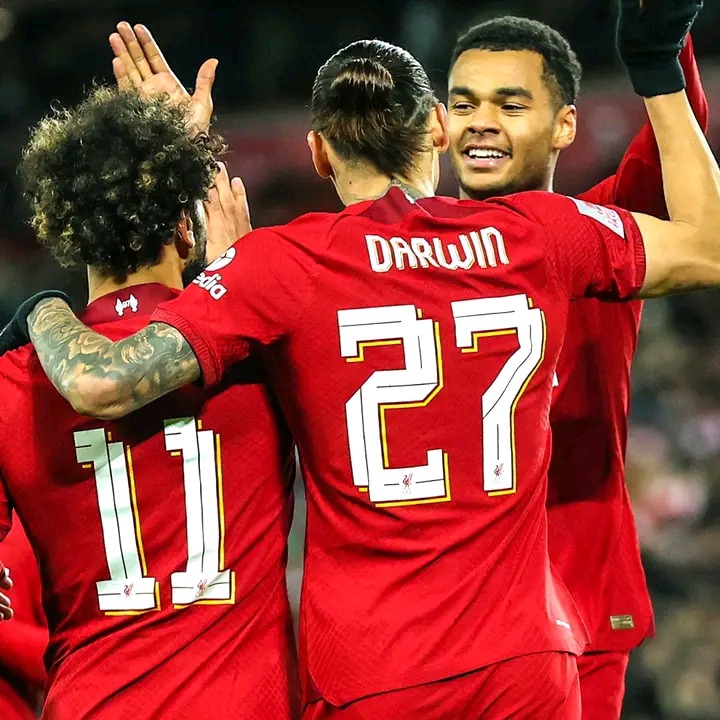 United, who entered the game with a run of four victories, fell behind when Cody Gakpo scored for the host team in the 43rd minute.
However, The Red Devils gave up after the interval, For Liverpool, Gakpo, Darwin Nunez, and Mo Salah all scored twice before Roberto Firmino came off the bench to further humiliate their arch rivals.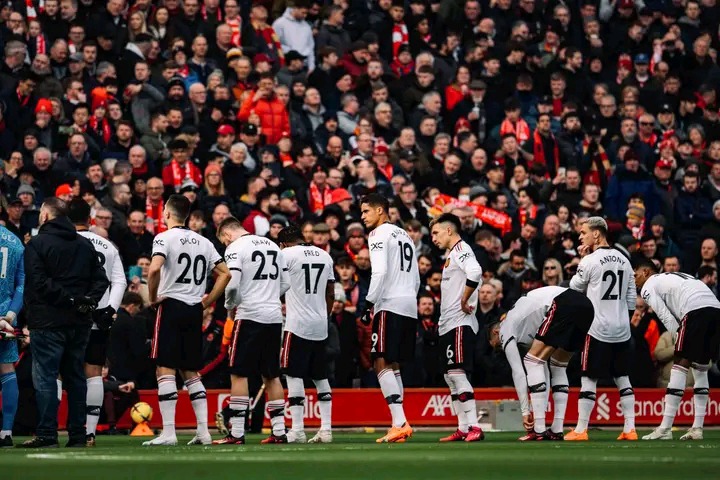 "You may lose a game, but not in the manner in which we lose in the second half, according to the United manager.
"We performed brilliantly in the first half. We improved our chances and then made a management mistake.
The second half was unprofessional. We must address it because it cannot happen. While I thought we performed rather well in the first half, we weren't ourselves in the second. Not by our standards. Our team didn't play together.
"It wasn't just about one or two guys. You could see 11 people losing their minds, so it was the full team. It is not Manchester United, and it is also not professional.
These weren't the standards we try to show; we have different standards. Every loss is bad, but losing against Liverpool is extremely bad.
The most annoying thing is that we let the supporters down. It was difficult for those who stayed, and we must truly be thankful to them. It was a poor performance, so I can't really blame those who leave. Devastating, and we let the fans down."
"I said in the locker room it's not acceptable, their performance, it's evident.
"But, even if it was a significant loss, it was only one game. This was unacceptable, especially for our supporters and against Liverpool.