The video of popular Fuji music singer, K1 De Ultimate, publicly turning down kisses from his wife, Emmanuel, during his birthday party has sparked mixed reactions from netizens.
The singer who turned 66 on Saturday, the 3rd of March, was surprised with a birthday party from his wife to celebrate his 66th birthday.
With help from family members, his wife, Emmanuella, planned the surprise party at Radisson Blu hotel on Victoria Island, Lagos.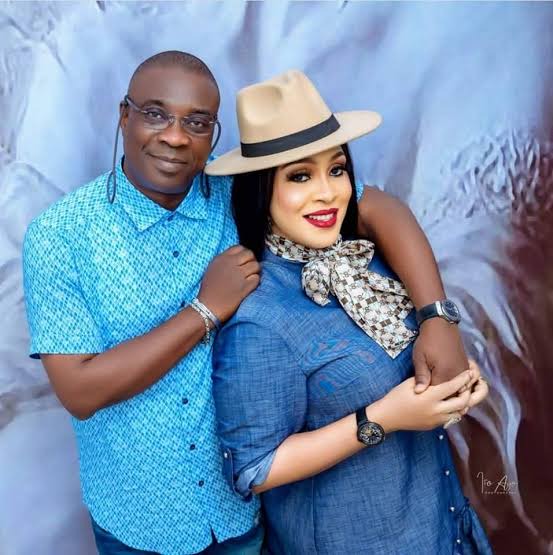 As seen in the video, the singer and his wife were making cheers with their drinks, and his wife attempted to kiss him, but he refused.
She made more attempts, and the singer further ducked his lips from that of his wife's.
This has sparked mixed reactions from netizens who shared their various thoughts on it. As seen in the comments, some people think it is improper for the singer to do that to his wife in public. Even though he ended up kissing her after so many forceful attempts, the wife might have felt embarrassed.
On the other hand, some people think it's not a big deal as not everyone is interested in public display of affection. Also, they thought the singer might have turned down the kisses to avoid having stains from his wife's lipstick on his lips.
Below are some of the reactions.