Popular British-born singer, Stefflondon, who happens to be the ex-girlfriend of Grammy award winner, Burna Boy, has used her latest Instagram post to share new photos of herself at the beach. She is someone who loves to go out to enjoy herself, and she did the same again by going to the beach to catch some fun. Many of her fans who came across the post could not hold their nerves as they expressed their opinions in different ways on her page.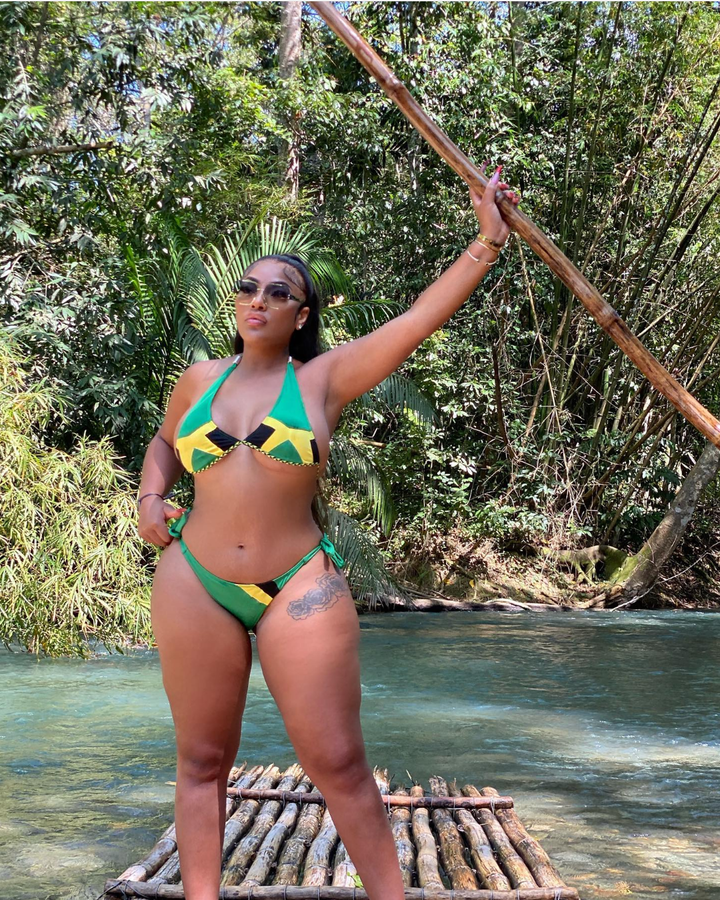 In her latest post, she showed up in a beautiful hairdo that enhanced her beauty. She applied neatly done makeup to her face that matched the color of her skin. She appeared in a swimwear outfit that looked good on her as she enjoyed herself at the beach.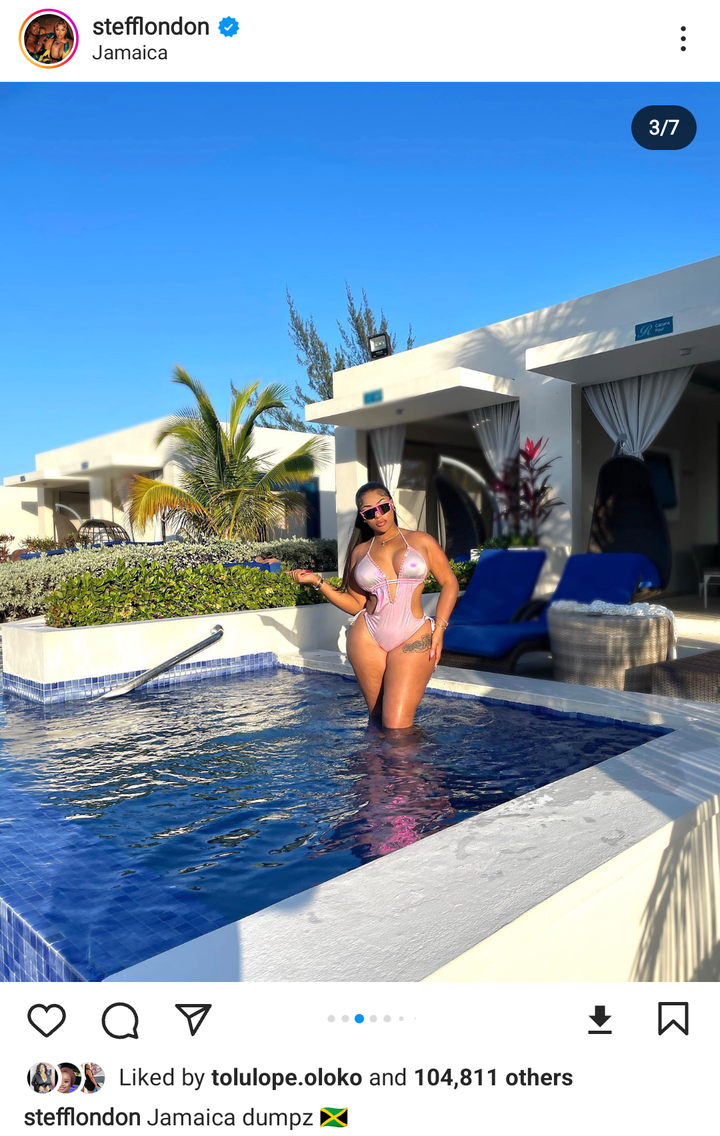 The singer has established herself as one of the most sought-after female singers in the UK, thanks to her sweet melodies and her relationship with Burna Boy, which has helped her achieve more fame.