Barcelona took the upper hand in their Copa del Rey semi-final against Real Madrid with a 1-0 win in the first leg on Thursday (March 2). Los Blancos defender Eder Militao's 26th-minute own goal proved decisive at the Santiago Bernabeu.
The team led by Carlo Ancelotti believed they had taken the lead in the 12th minute. Frenkie de Jong made a poor pass, and Madrid capitalised by having Vinicius Junior send an excellent pass to Karim Benzema. Despite being offside, the French forward scored.
With Militao's own goal in the 26th minute, Barcelona seized the lead. Thibaut Courtois of Real Madrid stopped Franck Kessie's attempt, but his Brazilian teammate deflected it in.
Raphinha was examined by VAR to see if he had interfered with the game from an offside position, but he hadn't, therefore the goal stood. Ancelotti was dejected as his team's struggles persisted from the sidelines.
Dani Carvajal squandered Madrid's greatest opportunity of the opening period. The Spanish right defender launched a volley over Marc-Andre ter Stegen's goal for Barca. He ought to have fared much better with his effort, though.
When Kessie attempted to score in the 72nd minute, the Blaugrana nearly increased their advantage. His attempt, which appeared to be going in, was blocked by his own teammate, Ansu Fati.
In the 89th minute, Rodrygo came dangerously close to scoring after firing a stunning effort towards Ter Stegen's goal. It sailed just wide of the German goalkeeper's top-right corner.
It was Barcelona that took the spoils at the Bernabeu between the two El Clasico rivals. They are in pole position to advance to the Copa del Rey final after beating the Galacticos on their turf.
After the match-up, many fans were unhappy with the team's performance as they suffered their first home defeat in 11 months. Ancelotti's team also failed to record a shot on target in the match (the first time since 2019).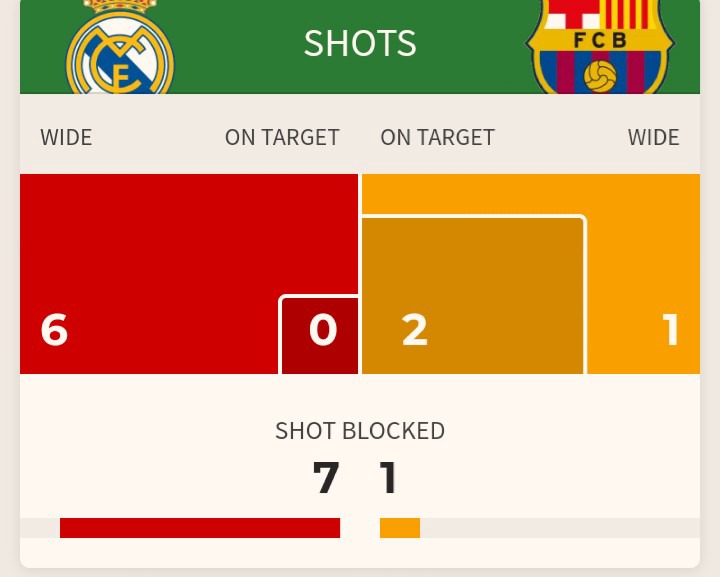 The last time Real Madrid failed to record a shot on target was in a UEFA Champions League group stage match against PSG in 2019, in which they lost 3-0.