During a press conference meeting by the members of the Labour Party, the party's presidential candidate, Peter Obi, replied to Seun Okinbaloye, who asked him to explain how he intended to reclaim his mandate following his loss at the election.
As regards this, Peter Obi stated that if he tells him how he's going to reclaim his lost mandate, then he does not know what he will tell the court. He however stated that they've been told to go to court, and that is exactly what they would do.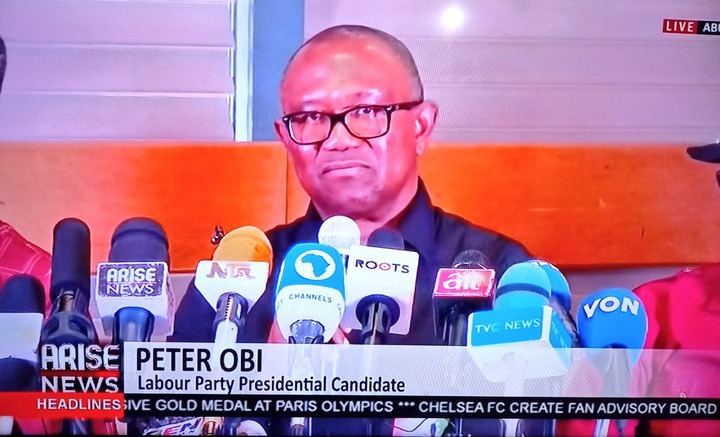 According to him, "Well, you (Seun) asked me the process and the areas; if I tell you all this, I don't know what I will be telling the court." We are past that stage because we were asked to go to court. Is that not what they said? So let's go there. Remember that I'm obedient. I'm going to go where I'm directed to go, and then you'll see where and how.