Festus Keyamo, the Minister of State for Labour, Employment, and Productivity and spokesperson for the All Progressives Congress campaign organization, recently took to his verified Twitter page to express his surprise at the behavior of two individuals who both claimed to have taken first place in an exam, despite having come in second and third place respectively.
Keyamo stated that it was the first time in his entire life that he had seen such behavior, noting that the two individuals had agreed to protest together to the examiner to record that both of them took first. He also observed that they did not seem to see the contradiction in their actions.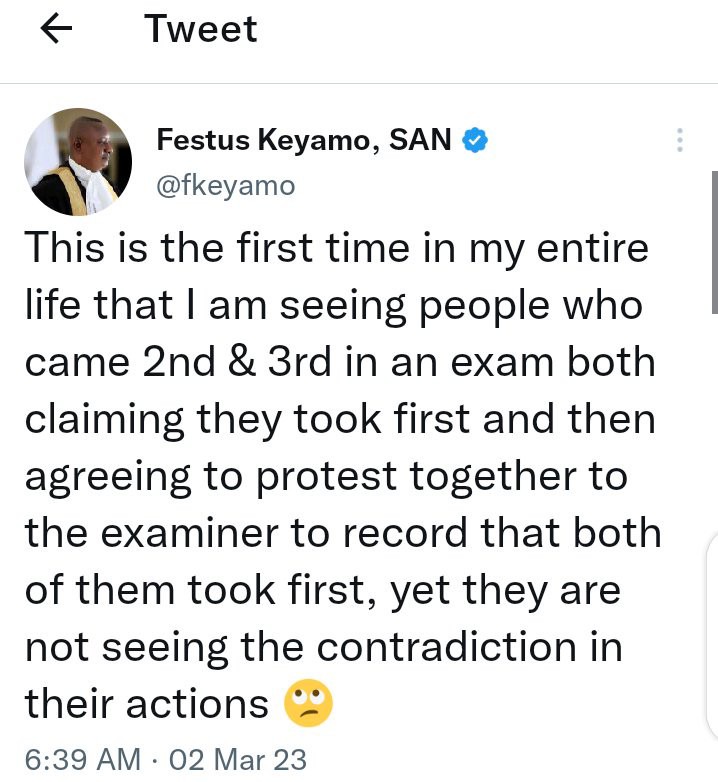 In his tweet, Keyamo expressed his bewilderment at this situation, emphasizing that it was highly unusual for individuals to claim first place when they had not earned it. His statement highlights the importance of honesty and integrity in all aspects of life, including academic pursuits.