FC Barcelona and their president Joan Laporta have reportedly made a genius final offer to Lionel Messi's camp to see him return to the club.
On Barca's books since he was a shy 13-year-old, Messi walked on a free in tears after the Catalans failed to navigate a strict La Liga salary cap in the summer of 2021.
This drove the seven-time Ballon d'Or winner to one of the few outfits that could afford his salary in Paris Sain Germain.
Messi signed a two-year season deal at the Parc des Princes, but that comes to an end on June 30 just past his 36th birthday.
After finally winning the World Cup with Argentina in Qatar, Messi's club future is up in the air. His entourage are said to have pushed him away from taking up the option of an extra term at PSG due to their reported desire to lower his wages, and it seems as though he is also mulling over a return to Newell's Old Boys in hometown Rosario with interest from the MLS also a constant.
Though the forward's father and agent Jorge Messi initially ruled such a possiblity out, a return to Barca is also possible if the cash-strapped La Liga giants can make the numbers work.
Mired in debt, the Blagurana also have to shave €200mn ($213.4mn) from their wage bill ahead of 2023/2024 on the orders of La Liga president Javier Tebas, with similar issues that pushed Messi to PSG still prevalent.
With Barca's financial predicament in mind, the same man that brought you last year's 'economic levers' in president Joan Laporta is reportedly on the verge of performing more financial gymnastics to see Messi return 'home' according to El Nacional, which carries a report from Madrid-Barcelona.com.
That Jorge Messi met with Laporta recently is no secret. In the sitdown, the Argentine's camp reportedly showed a willingness to make some concessions. Laporta then allegedly made a "final offer" which would be for Messi to receive La Liga's annual minimum wage of €200,000 ($213,400) before collecting a further €100mn ($106mn) from his farewell match.
This money would come via gate receipts, television rights and sponsorship fees in Messi's last outing it is believed, with the iconic number '10' returning for either a season or two.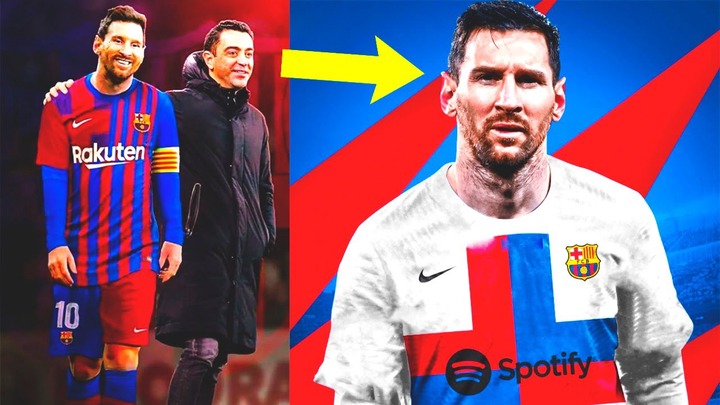 How accurate the report is remains to be seen, but it would be no surprise to learn that Laporta had conjured up such a plan given his various manoeuvers since taking over the presidency for a second time in club history in 2021.
To offer such a pay structure may prove a stroke of genius, but it remains to be seen whether Tebas would again step in and throw a spanner in the works.
Messi possibly starring for Barca for free was suggested by various parties before he originally left the club and was proven legally impossible. Due to Spanish law, the player needed to earn 50% of what his previous pay was in what was then believed to be the highest-paid sports contract of all time. In 2019 and 2022, Messi topped Forbes' lists of the World's Highest-Paid Athletes.