Nollywood actress, Chioma Apkotha revealed that she was unable to find sleep because of the incident that happened in her polling unit she went to cast her vote last night.
The actress shared a photo on Instagram revealing the face of the lady that attacked her and tried to forcefully take her phone from her at the polling unit.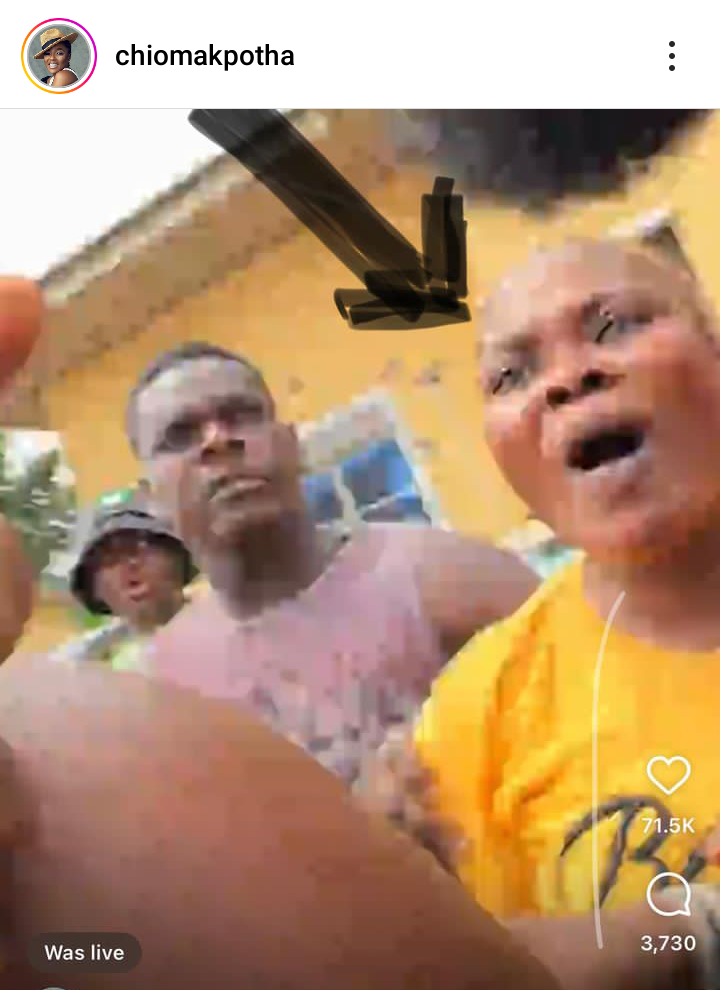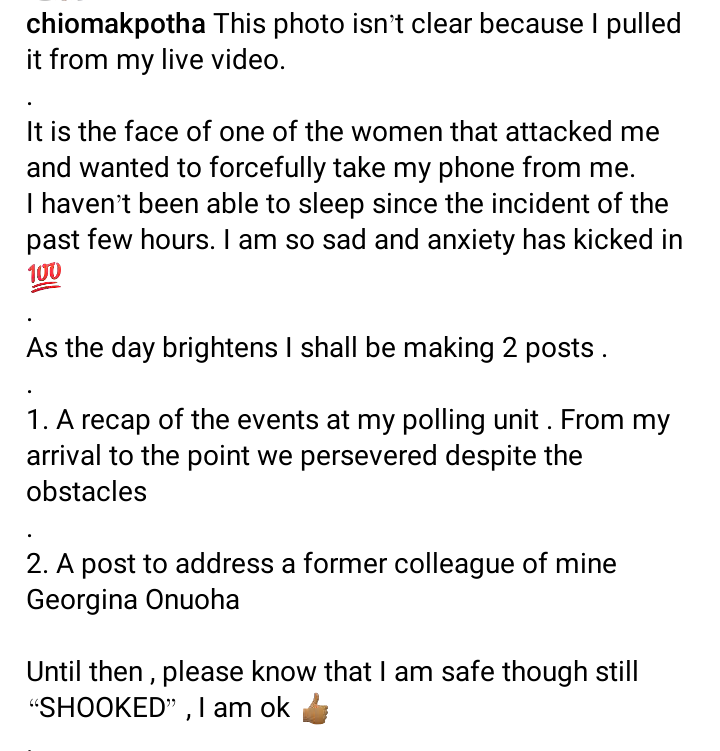 The actress went live yesterday to update her followers on how the general election was being carried out at her polling unit. They were at it when thugs came to invade the area. They made everyone scatter and tried to scare them not to vote anymore. Chioma Apkotha was spotted trying to stay far away from the thugs in the video while waiting to continue the voting process. Armed men late came to restore peace then they continued and made sure they finished the voting process.
The actress has promised that she will give a recap of the incident very soon and address her former Colleague, Georgina Onuoha.