Barcelona manager Xavi thinks Manchester United would do well under the ownership of Qatari billionaire Sheikh Jassim bin Hamad Al Thani.
When it comes to purchasing United, a Qatari consortium led by Sheikh Jassim and Sir Jim Ratcliffe of Ineos appears to be ahead of the competition.
The Glazer family is looking to sell the team for a price of about £5 billion. There has been significant controversy around the Qatar proposal, considering the state already owns Paris Saint-Germain and there have been a lot of human rights and LGBT+ concerns in the country.
However, before returning to Barcelona as manager in November 2021, Xavi played for Al Sadd in the Middle East for four seasons before coaching the club for two years. Xavi has since endorsed the Qatari bid for United.
"I have a good relationship with the person interested in buying the club, he's a serious person and I'm sure he'd do a good job," Xavi said when quizzed on the potential takeover.
"I know him so well. I think he's a very good person with responsibility, serious. I think it would be a very good option for United."
Xavi made these remarks prior to Barcelona's Europa League play-off second leg matchup against United at Old Trafford.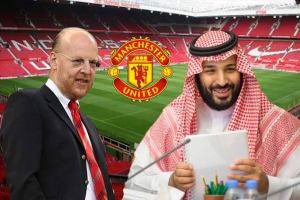 The first leg last week finished in an entertaining 2-2 draw as Marcus Rashford caught the eye with a goal and an assist. Erik ten Hag's side are on a roll right now, having lost just one game since the World Cup break.
"United are one of the best teams in Europe at the moment, showing their quality and competitiveness through great results," said Xavi.
"They're the best United I've seen in the last few years, they have a great coach and great players who show a lot of personality and passion, so we need to match this.
The Glazers will consider each offer before deciding whether to sell the team. However, it has been suggested that they might still remain in the Old Trafford boardroom.
American hedge fund Elliott Management has shown a desire to invest money in United without taking over, allowing Joel and Avram Glazer to continue running the company.