There will soon be a national election in Nigeria, and in preparation for it, the Independent National Electoral Commission (INEC) has made public the names of the polling agents that each political party registered with them.
It is now common knowledge, the election will take place this coming Saturday, and preparations by the electoral body have been proceeding well.
Yet, the electoral commission released the total number of polling agents registered by each party on Monday, sparking heated debate. This is due to the fact that one of the major parties, the Labour Party, had fewer Polling Agents registered for the election on Saturday.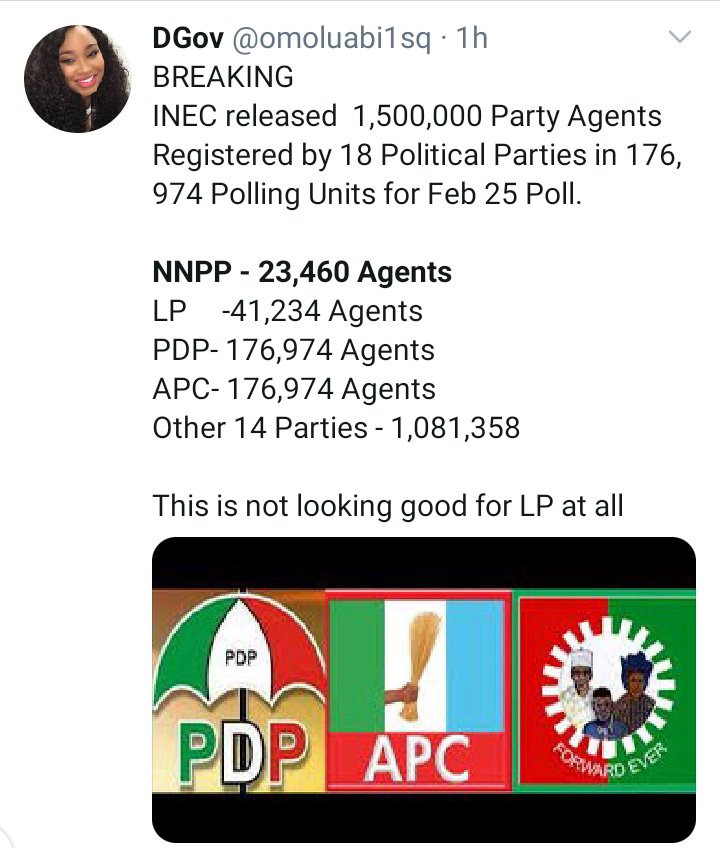 One and a half million polling agents were registered for the exercise, according INEC. The Labor Party registered 41,234 agents, while the All Progressives Congress and the People's Democratic Party registered 176,974 and 176,974 respectively.
See some examples of user feedback from various social media platforms below: