Early this week, I reconnected with Aunty Ijeoma, who was my Nursery 3 teacher at St. Joseph's Development Nursery/Primary School Umuchichi Aba. Fortunately, she has been a student in my department and I knew not, not until they came to take my course.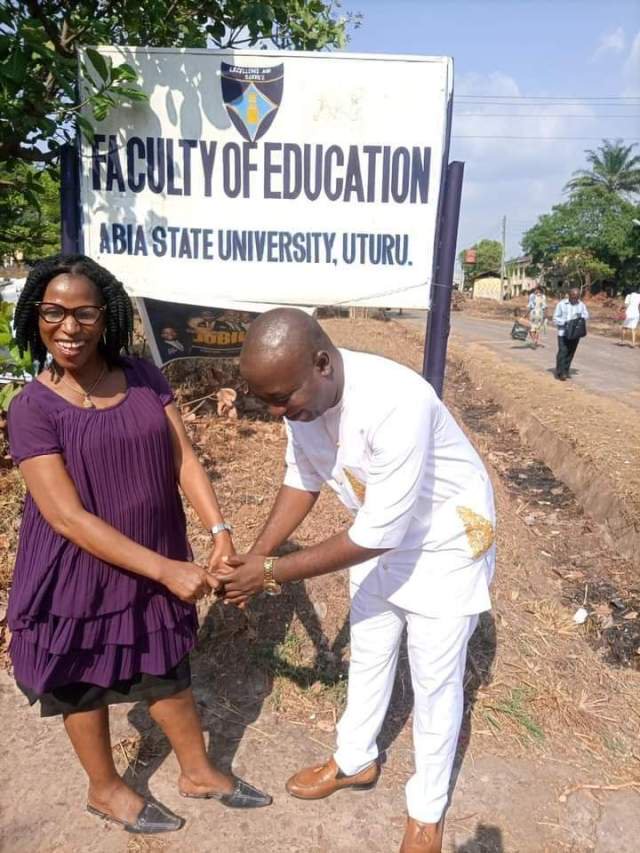 Wisdom! Is that you? She shouted at me.
Aunty I.J, it's your boy I responded as we threw ourselves on each other. The entire class almost went agog. Aunty IJ has really added more flesh. She was single then when she taught us. Quickly, I peeped into her bag to check if I could still see that her cane she'd always use to 'design' our back. Unfortunately it wasn't there again.
While you spoke I still heard that your little noisy class in school those days. Boy I am extremely proud of you! She concluded.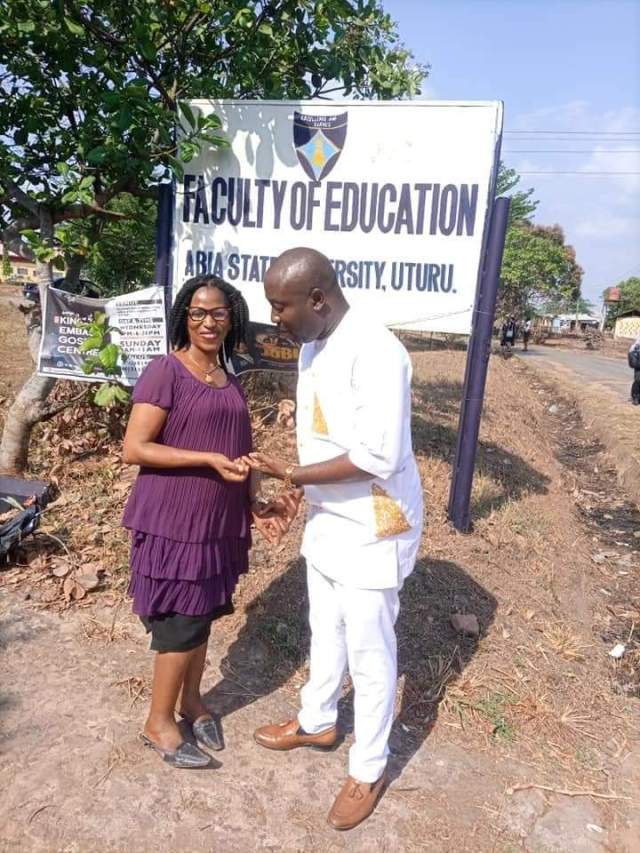 Truth be told, I was a habitual noise maker in class then. It's almost impossible for my name not to be amongst the names of noise makers except I am the one writing the names or my friend Henry Ugo Williams.
Aunty, thank you for teaching me well then. I am what I am today because you taught me well. Life is indeed a cumulative effect. I responded bowing down to her.
May I please be under your supervision? She requested.
Not giving her any reply, I changed the discourse as most of her colleagues were eavesdropping. I really owe it all to my teachers at all levels. As a Nursery pupil, Aunty I.J was well known for her signature cane. She can flog, yet her love for us wasn't in doubt. Most times she'd share her food with us. She was that lovely.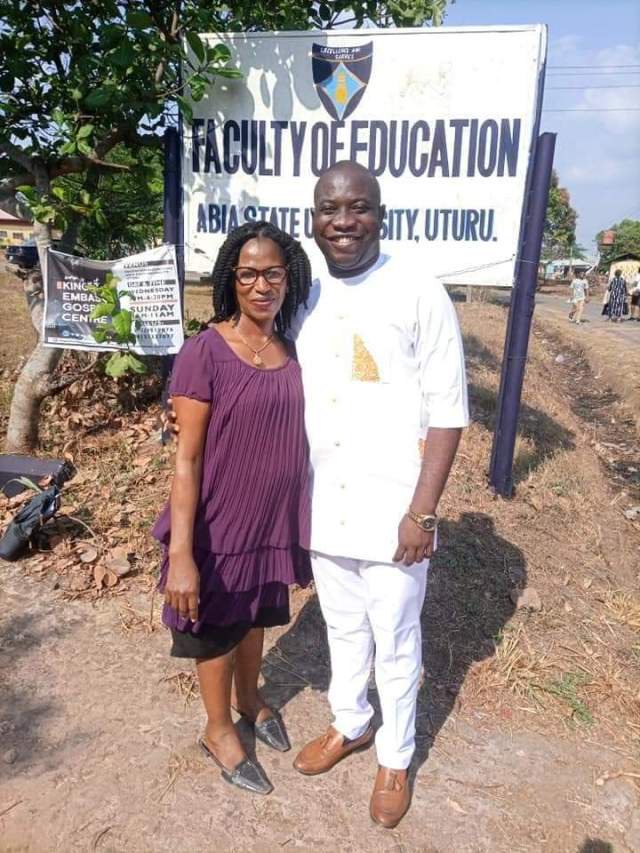 Indeed life is a stage. Tell her then as our Nursery teacher that a day like such will come, personally I may not believe. This has further reduced every 'pride' in me especially as I deal with these students. Their future is unknown. Who knows who will give you a lifting hand.
Shortly I locked myself up in my office. As I regurgitated on the things God has not done for me, it dawned on me He has really done much as tears began to roll down my cheek.
Truly, this life no come balance. Tomorrow is indeed unknown. Help that lad today. Help that boy you don't know his future yet. Help that poor girl and let her go. It's a sure investment for yourself.
I hope you get the point?
Glory to God!
© Wisdom Anucha