As Nigeria continues its countdown toward the much-anticipated general elections scheduled to take place in less than 2 weeks, reactions have begun trailing a video showing the moment the All Progressives Congress (APC) vice presidential candidate, Alhaji Kashim Shettima took a jab at the flag bearer of the Labour Party (LP), Peter Gregory Obi.
While delivering a keynote address at a dinner party organized by the women's wing of the APC Presidential Campaign Council on Sunday night, stated that though he believes that power should go to the southeastern part of the country, he, however, does not think Peter Obi is the right candidate because Igbos must build bridges across the country to get to power.
Going further, the former Borno Governor stated that if an Igbo president would eventually emerge in the future, someone like Rochas Okorocha should be the best candidate to occupy Aso Rock because not only was he brought and bred in the north, but the former Imo State governor also speaks Hausa fluently after doing business for decades in the region.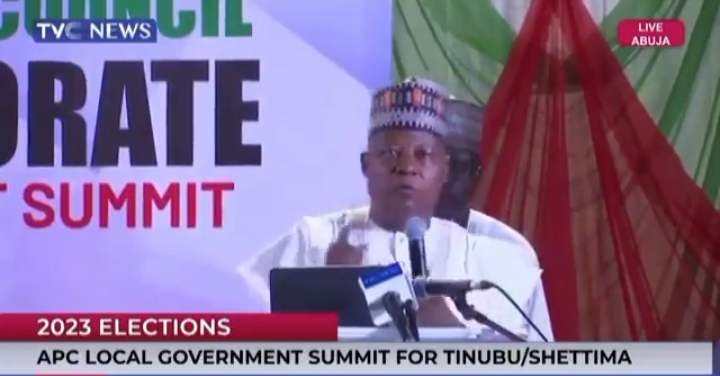 "In a multi-ethnic, multi-religious polity like ours, no one can bludgeon his way to power. You get to power by building bridges, by reaching out. I am for the emergence of a president of the southeastern extraction to heal the wounds of the civil war. But the strategy adopted by the obedient crowd is condemnable and it will take them nowhere.
I believe that in the southeast, there are better persons who are more qualified to rule this nation than Obi. Honestly, I dare to mention my friend, Owelle Rochas Anayo Okorocha. He was born, bred, buttered, and trusted in the north. He speaks Hausa with local fluency, he made his money both in the north and in Lagos, and he is at home in all parts of the country. And then, we have Dave Umahi. Yes, you could call him a provincial politician but no governor has performed better in the southeast than Umahi."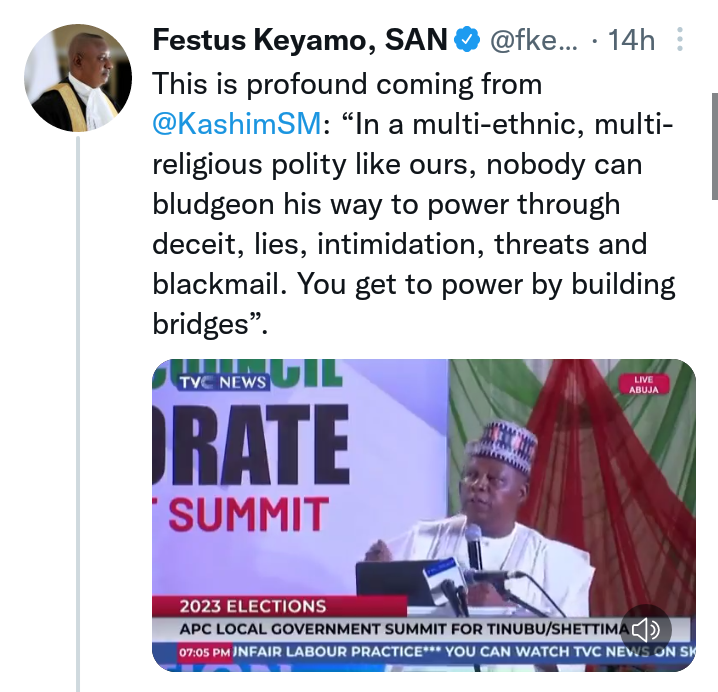 Quite interestingly, Shettima's remarks have sparked a flurry of reactions from Nigerians on Twitter as many trooped to the comments sections to share their thoughts.
While some persons wondered why the likes of Okorocha and Umahi were not given the APC's presidential ticket, others questioned Shettima's decision to become a running mate to a candidate from the southwest since he believes that power should go to the southeast for the sake of equity and fairness. A few others criticized the former Borno governor for taking jabs at Obi when he should be selling his candidate to the people.
See screenshots of some reactions below;