The 2023 January Transfer Window closed yesterday. It was a very entertaining one. Many Teams made profits by selling their High Valued Players. The January Transfer Window do last for one Month, that is throughout the Month of January. It started on the 1st and ended on the 31st which was yesterday.
The Team that had the best January Transfer Window is Chelsea. They spent the most amongst the Europe top 5 Leagues. Quality Players were signed by Chelsea. The new Players are, Mudryk, Felix, Enzo, Badiashile, Fofana, Gusto and Santos.
Despite the Signings, a lot of Chelsea fans are still concerned in the sense that they only have 3 Slots to register new players in the Champions League. That means only 3 out of the 8 new Players can be added.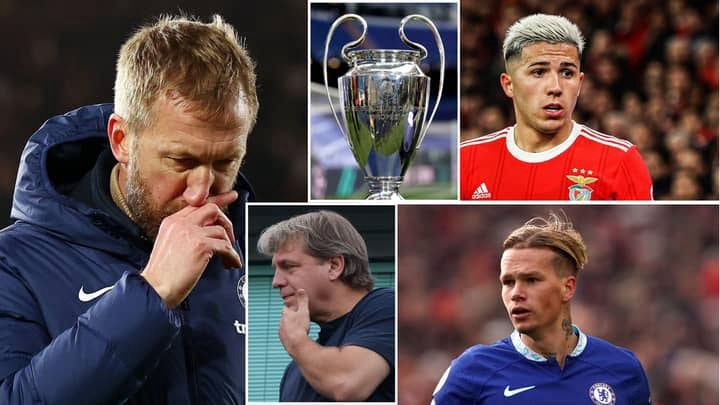 Chelsea can manipulate their way in to registering all the newly signed players by registering the remaining 5 who couldn't get registered due to filled slot amongst the under 23 Slot. The initial slot which won't be able to accommodate all the players is the slot of the First Team Players.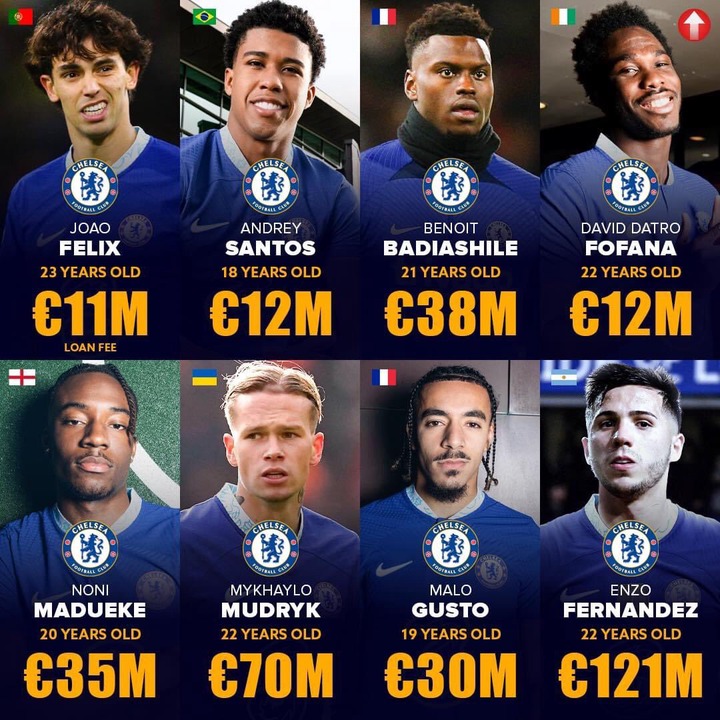 The other slot is the Under 23 slot. Many of the new Signings are 23 Years and below. The respective ages of the players are: Fofana (20 Years), Mudryk (22 Years), Felix (23 Years), Madueke (20 Years) Santos (18 Years), Enzo (22 Years) and Badiashile (21 Years).
At the moment, Only Enzo, Felix and Mudryk can be added to the squad. But as a result of the Under 23 slot, Chelsea can register the remaining as none of the 5 players who can't be registered in the first Team are up to 23 Years.