Manchester United decided against following one of Sir Alex Ferguson's biggest rules when they handed Erik ten Hag his three-year contract.
After months of speculation, the Reds formally appointed Ten Hag as their manager on April 21, 2022.
United are said to have handed the former Ajax boss a hefty £9 million per-year (£173,000 per-week) salary at Old Trafford, which is less than half what Pep Guardiola earns at reigning champions Manchester City.
That decision to offer Ten Hag such a deal means a handful of United stars earn more than their manager. In fact, a total of eight players earning more, according to figures published by Spotrac.
Jadon Sancho and David de Gea, who both earn a reported £19.5 million per-year, earn more than double their boss – while Raphael Varane (£17.7m), Casemiro (£15.6m) and Anthony Martial (£13m) also rake in a higher amount.
The other three players are Bruno Fernandes (£12.5m), Antony (£10.4m) and academy product Marcus Rashford (£10.4m).
It's a decision that former United manager Sir Alex Ferguson has made his feelings clear on in the past.
Ferguson never allowed his players to think they were bigger than the football club, so he made sure that nobody was paid more than himself.
In his 2015 book 'Leading', he wrote: "I told them I did not think it fair that Rooney should earn twice what I made. Joel Glazer said, 'I totally agree but what should we do?'. It was simple. We just agreed no player should be paid more than me."
To put his standards into perspective, Ferguson made sure he was on a higher wage than Wayne Rooney in 2010, who penned a £250,000-a-week salary at Old Trafford.
Salaries in football have, of course, skyrocketed since the Scot's departure.
Football finance expert Kieran Maguire recently identified a worrying trend at United since Ferguson's retirement of Sir Alex Ferguson in 2013.
Maguire, who lectures on football finance at the University of Liverpool, told The Athletic about one of the key problems United are dealing with in relation to their big spending – as well as their £2 million-a-week losses for 2021/22.
He explained: "The first [problem] is that their costs are rising faster than their income.
"Since Sir Alex Ferguson retired as their manager in 2013, the wage-to-turnover ratio has increased from 50 per cent to 66 per cent. Thanks to Cristiano Ronaldo and other signings, last season's wage bill went up by more than £60 million to £384 million – a Premier League record."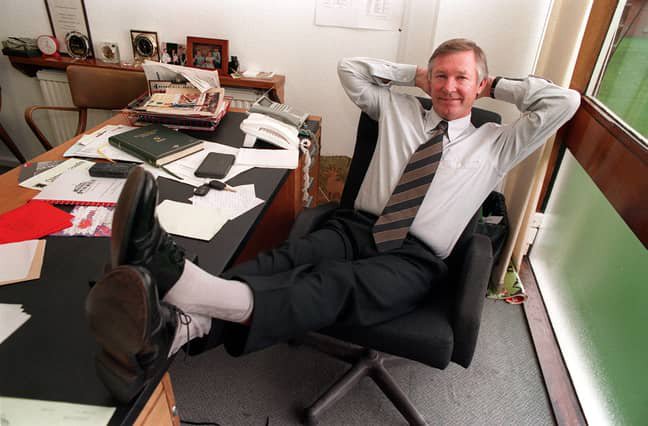 The Reds have spent more than £1 billion on transfer fees alone since the former Aberdeen boss decided to call an end to his days in management.
They have twice broken their existing transfer record since, but the club have not lifted the Premier League title since Ferguson's final season in 2013.