Cristiano Ronaldo and his Al-Nassr teammates were beaten 3-1 by Al-Ittihad in the Semi final of Saudi Arabian Super Cup. While the players ought to be blamed, Cristiano Ronaldo did not perform at his best. The Portuguese striker gave a performance that justified the decision Erik Ten Hag previously took about the 37 year old forward.
Cristiano Ronaldo was totally off and isolated in the game as he was just roaming about in the opposition's goal area, waiting for a goalscoring opportunity to come in a platter rather than join in the build up play. This was some of those pattern of play that made Erik Ten Hag to drop him to the bench in the first place.
During his first few game of the season under Erik Ten Hag which Manchester United lost, Cristiano Ronaldo was deployed as the center forward just like in the Al Nassr team, but he made no impact and couldn't join in creating goalscoring opportunities rather he was always at opposition's box. And with the evolution of football, defenders always know how to isolate a player that doesn't join in the team's build up but just sit in the penalty area and wait for a pass. Even when Cristiano Ronaldo got an opportunity to score when the game was still 1-0, he missed it.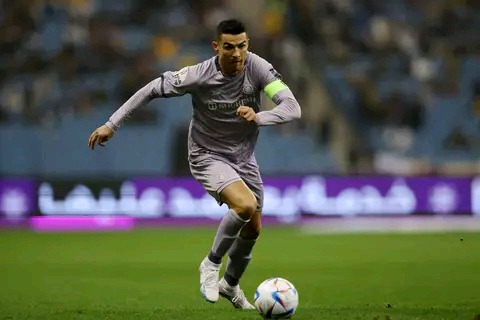 It is unfortunate that he is yet to score nor assist a goal for his team in two games. Even the first game which Al Nassr won, he had a very poor performance.