Barcelona played in the Copa Del Rey today when they welcomed Real Sociedad to the Camp Nou Stadium for a crunch encounter. It was definitely not an easy game for the Catalans but due to their experience and quality, they were able to seal an important 1-0 win over Real Sociedad thanks to a lone goal from Ousmane Dembele.
The Spanish Giants will now advance to the semi-final stage of the competition as they contend for yet another title under Xavi Hernandez's management.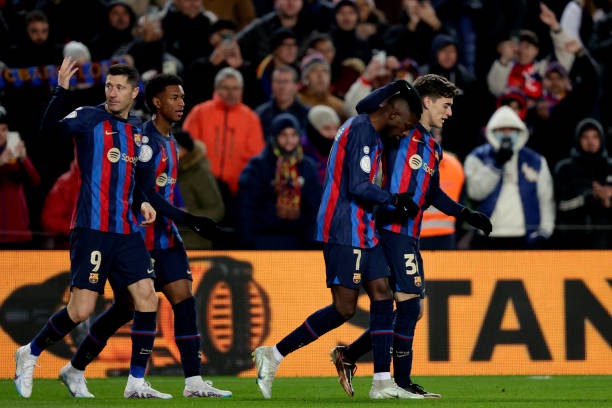 Well, there is one mistake Xavi Hernandez keeps making which he needs to stop as a Barcelona Manager. Let's take a look.
1, Using Players Out Of Their Natural Positions Just To Force In Some Spanish Players.
In this match, Pablo Gavira was used as a right winger for Barcelona which isn't his natural position. This change in position obviously affected his performance in the game as he struggled to make a valid impact on Barcelona's performance against Real Sociedad.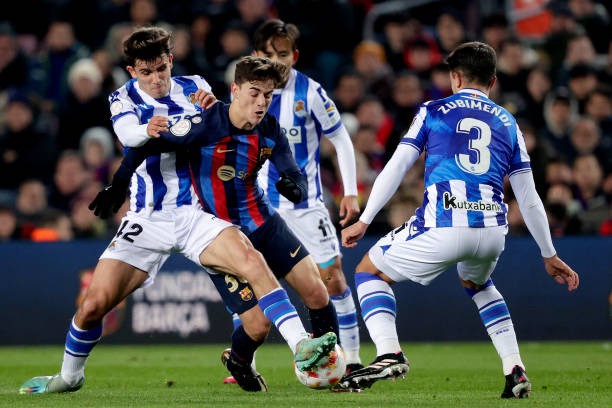 Normally, Pablo Gavira was supposed to play in the midfield but since Xavi Hernandez decided to start declining Sergio Busquets he was then moved to the wing. Xavi Hernandez might have his favorites on the team but that doesn't mean he must start them in every game. Ansu Fati and Ferran Torres should have preferably been used in that position but it seems Xavi Hernandez can't be flexible in his team selections.