Manchester United is currently taking on Nottingham Forest in the Semi final of the Carabao Cup. Manchester United took the lead through their in form striker, Marcus Rashford while Wout Weghorst doubled the lead. Nottingham Forest pulled one back but after mimicking Cristiano Ronaldo during their celebration, the goal was unfortunately, ruled out as offside.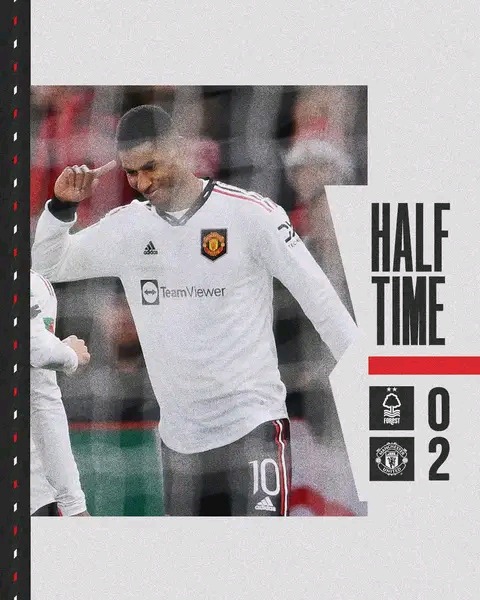 It happened that Nottingham Forest launched a counterattack against Manchester United which was converted by Surridge. And after scoring the goal on the 23rd minute of the game, Surridge ran to the front of Manchester United fans to celebrate like Cristiano Ronaldo in a bid to mock the club for letting him go.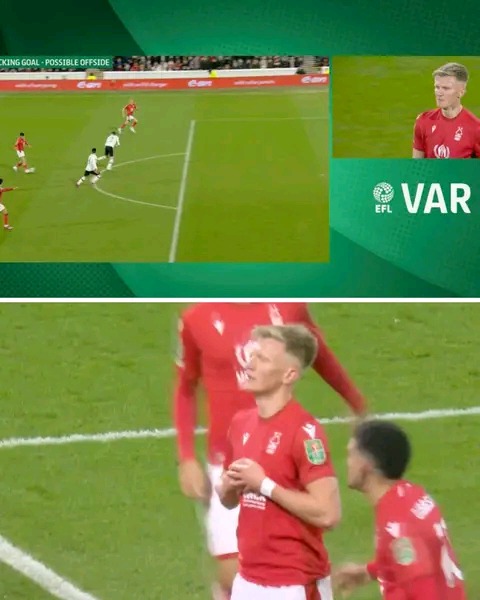 But unfortunately for him, the Center Referee was called up by the Video Assistant Referee. And after checking replays, the goal was cancelled and a free kick was awarded to Manchester United while the Nottingham Forest player, Surridge was left disappointed by the outcome of the decision by the VAR.