Nancy is a lovely actress that has that ability to fascinate her audience with cute photos of herself online, the gorgeous show host in a new display shared images of herself having lunch in the Indian Ocean, as she was dressed in a pink outfit and looking quite happy and so full of life.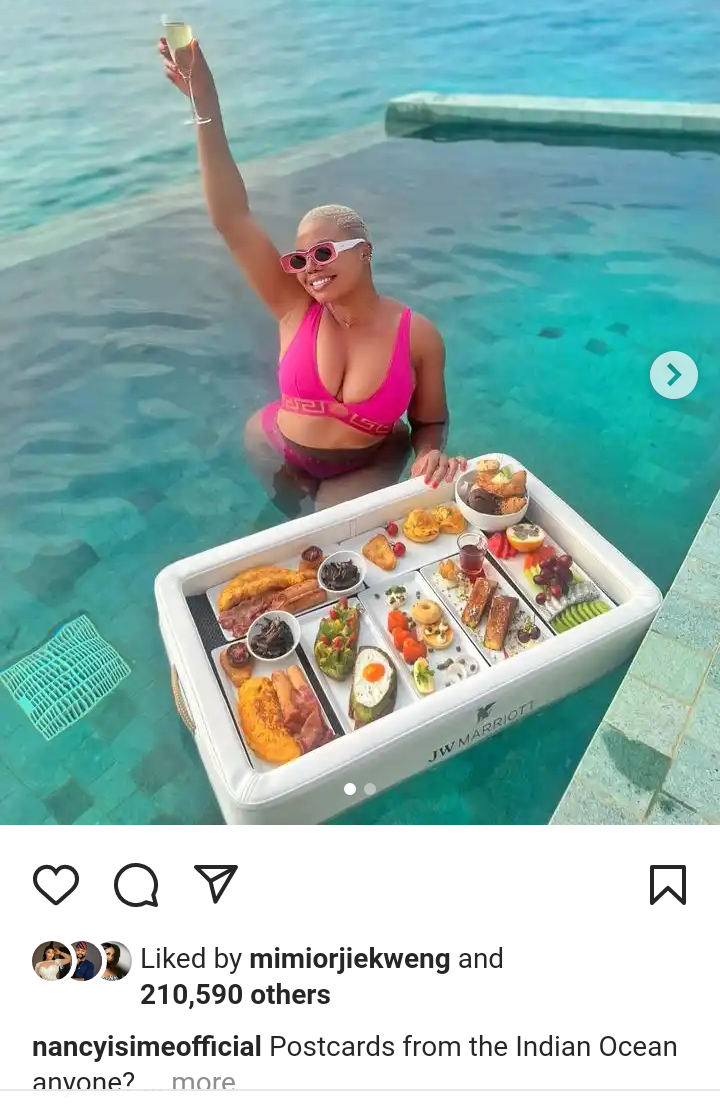 The talented actress definitely is living the dream life, as not a lot of people can boost of having a meal in the Indian Ocean, but for her, she is living quite the dream life, which many will savour and want a taste of in the course of their lives.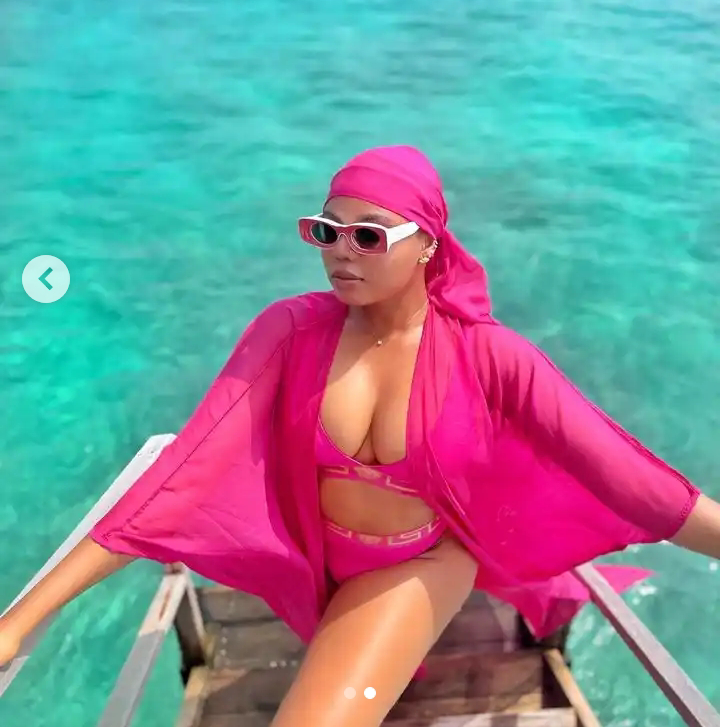 The stunning actress one must say is a type of person that knows how to enjoy her life to the fullest, which is why she is so much endeared by a lot of people, who definitely are in awe of her ways of life, and are often quick to commend her for always posting amazing images of herself on her Instagram page enjoying the best of her life, which is the dream for a lot of others who admire her.