Top 17 Richest Actors In The World: Actors are known to make a lot of money from their professions. The public has always been drawn to the glamour and spectacle. And their lavish lives have contributed to the fact that they can afford it. However, the issue of "how much" remains unanswered.
We know that celebrities in the film and television industries are among the highest-paid. But what is their net worth, and who is at the top of the list of the wealthiest actors? Let's get into the numbers to find out.
1. Jami Gertz
Net Worth: 3 Billion Dollars
Jami Gertz is a popular actress and also a philanthropist with a net worth of $3 billion as of 2022. In Manhattan, she is well-known as the proprietor of the NBA basketball team, while in Los Angeles, she is well-known as an actress for her roles in films such as Crossroads, Twister, Less Than Zero, The Lost Boys, and Quicksilver.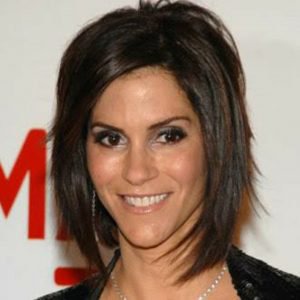 Jami Gertz is recognized for leading a very simple and self-sufficient existence. She only owns three homes, the most costly of which is worth $60 million and is located in the city of Mailbu. Jami Gertz, together with her husband, are well-known philanthropists.
2. Jerry Seinfeld
Net Worth: 950 Million dollars
Jerry gained the most of his income through his part in the sitcom "Seinfeld," which has shown to be among the most financially rewarding sitcoms in cinematic history.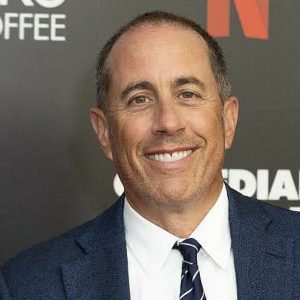 3. Shah Rukh Khan
Net Worth: 600 Million Dollars
Shah Rukh Khan is an Indian Bollywood actor recognized as "The King of Bollywood." SRK, or Shah Rukh Khan, has appeared in 80 Hindi films and has won several prizes for his exceptional performance, including 14 Filmfare awards.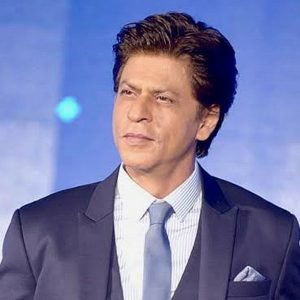 Khan began his career on the small screen in the 1980s and is now the world's third richest actor, with an estimated net worth of 600 million dollars.
4. Tom Cruise
Net Worth: 570 Million Dollars
Tom Cruise, a film producer and actor from the United States, is the world's fourth-richest actor and among the greatest of all time. For his extraordinary contribution to movies, the actor of the Mission: Impossible series has received various prizes, including three Golden Globe Awards and three Academy Award nominations.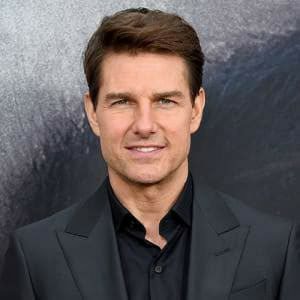 He has a estimated value of over 570 million dollars, automatically placing him among the top grossing actors. In the United States, his films have generated billions of dollars, with more than ten billion globally. He acting debut was when he was just  18 years old in New York.
5. George Clooney
Net Worth: 500 Million Dollars
George Clooney, an actor, director, filmmaker, and screenwriter, comes in fifth on our ranking of the richest actors. For  his roles in commercially popular films such as Ocean's Eleven, Three Kings, and Syriana, he has garnered multiple honors, including the lifetime achievement award.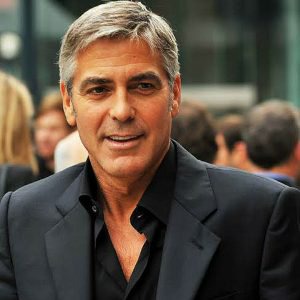 Between 2006 and2009, Clooney was on Time's Magazine's list of the world's most influential people three times. George Clooney, who made his debut in television miniseries in1978, is thought to have a combined wealth of $500 million.
6. Robert De Niro
Net Worth: 500 Million Dollars
Robert De Niro is an American actor, filmmaker, and director who is vast in Hollywood. He recently appeared in films such as 'Meet the Fockers,' 'The Intern,' 'Meet the Parents,' and 'Dirty Grandpa.' Movies like  'Analyze That,' 'Goodfellas,' 'The Godfather Part II,' "Casino,' and 'Heat' has shown his  remarkable acting chops  throughout the late 1980s and early 1990s and are already classics.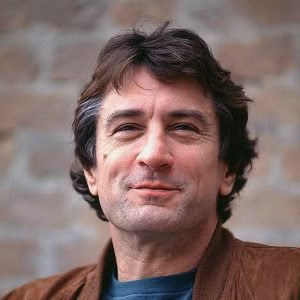 Robert De Niro is expected to have a net worth of $500 million by 2022.
7. Mel Gibson
Net Worth: 425 Million Dollars
Mel Gibson is an American film maker, producer, and actor who is ranked eighth on the lineup of the world's wealthiest actors. He is well-known for his roles in movies such as The Passion of the Christ, We Were Soldiers, and Braveheart. He won multiple prizes, including an Academy Award and a Golden Globe.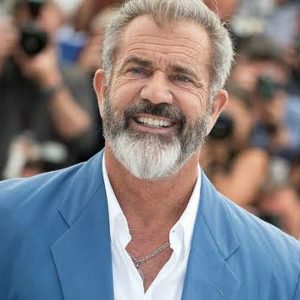 Ever since he first began acting in the movie industry in the early 1980s, he began to receive critical acclaim from film reviewers. Mel Gibson's personal wealth is expected to be $425 million in 2022.
8. Adam Sandler
Net Worth: 420 Million Dollars
Adam Sandler, who is also a film producer, is ranked seventh on our list of the world's wealthiest actors. He is one of Hollywood's highest-paid actors. He rose to prominence after his film Grown Ups made $271 million at the box office, making it his highest-grossing film.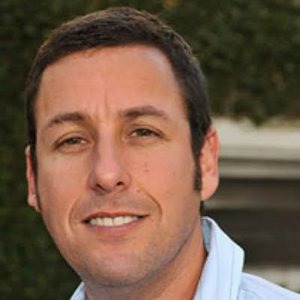 Sandler began his career on Saturday Night Live as a cast member for five years in the 1990s before branching out into Hollywood films. Adam Sandler has a net worth of $420 million, making him one of the wealthiest film producers and performers in the world.
9. Amitabh Bachchan
Net Worth: 400 Million Dollars
Amitabh Bachchan, a veteran of the Bollywood business, is the world's ninth richest actor. He is one of the most well-known performers in Indian cinema, having appeared in over 175 films. He has won various honors, including the Filmfare Lifetime Achievement Award, which he was the first actor to receive.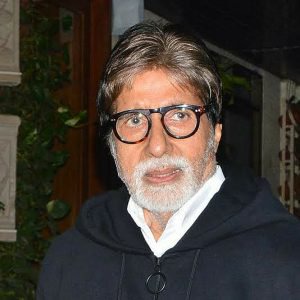 Asides filmmaking, he hosts Kaun Banega Crorepati (KBC), a tv reality show based on the British program "Who Wants to Be a Millionaire". He began his professional career as a voiceover in 1969, and his current estimated value is reported to be around  $400 million range.
10. Jack Nicholson
Net Worth: 400 Million Dollars
In our ranking of the world's wealthiest actors, Jack Nicholson, an American producer, writer, and actor, is ranked tenth. He is well-known for his roles in films such as The Cry Baby Killer, The Raven, and The Shining. Nicholson's net worth is believed to be over $400 million dollars.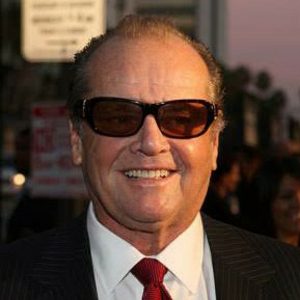 11. Sylvester Stallone
Net Worth: 400 Million Dollars
Sylvester Stallone, well known for his role in Rocky, is the world's twelfth richest actor. Sylvester Stallone is a great inspiration for young actors, having battled mightily during his early career in the 1970s, even appearing in the softcore pornographic film "The Party at Kitty and Stud's."
Stallone is among Hollywood's highest-paid performers. Rocky and Rambo, two of his most successful films, have made over $4 billion at the box office globally. His personal wealth is believed to be about $400 million.
12. Arnold Schwarzenegger
Net Worth: 400 Million Dollars
Arnold Schwarzenegger, an American actor who later became a politician, is the world's tenth richest actor. He began lifting weights at the age of 15, went on to become a professional bodybuilder, and is today regarded as a legend.. Arnold quickly realized that he could make a lot of money in the film industry and moved to acting at the right time.
As of 2022, Arnold Schwarzenegger's net worth is expected to be $400 million. From 2003 until 2011, he was the eighth governor of California, serving for eight years.
13. Tom Hanks
Net Worth: 400 Million Dollars
Tom Hanks, the thirteenth richest actor in the world, is an American producer, comic, and actor. Hanks has appeared in films such as Forrest Gump, Angels & Demons and The Da Vinci Code. He is considered as a cultural figure in the United States. His films have grossed $9.96 billion globally, including $4.9 billion in the United States alone. As of 2022, Tom Hanks' personal fortune is expected to be over $400 million.
14. Mary Kate and Ashley Olsen
Net Worth: 400 Million Dollars (combined)
As of 2022, the Olsen twins have a total net worth of $400 million. Since 1993, their production firm, Dualstar Entertainment, has created a vast list of television films and home video formats.
The twins made their debut appearance as newborns in the TV comedy "Full House," playing Michelle Tanner.
One of their most popular videos of the Olsen twins, "The Adventures of Mary-Kate and Ashley," spawned a slew of offshoot books and merchandise, bringing in about $1 billion in sales in a single year.
15. Jennifer Lopez
Net Worth: 400 Million Dollars
Jennifer Lopez, an American singer, actress, and entrepreneur, is the fifteenth richest actor in the world, with a net worth of $400 million. J.Lo is a well-known actress and one of Hollywood's most recognizable figures. Her acting career stretched over 25 years, and she appeared in films such as 'Selena,' 'The Wedding Planner,' and 'Hustlers.'
Forbes named Jennifer Lopez the most powerful celebrity in the world in 2012. She also owns a production company and manages a humanitarian foundation in addition to her beauty and apparel brands and perfumes. She has been a recipient of both the Michael Jackson Video Vanguard Award and Billboard Icon Award and , in addition to a star on the Hollywood Walk of Fame.
16. Tyler Perry
$1 billion in assets as of 2023
The well-known character Madea, a fierce elderly woman based on Tyler Perry's mother and aunt, was created and is portrayed by the American actor. His conventional filmmaking methods are well known. His numerous stage-play movies have also been turned into full-length movies. In addition to his own productions, Perry is well-known for his roles in popular films like Star Trek, Gone Girl, and Teenage Mutant Ninja Turtles: Out of the Shadows. He has also provided the voices for animated movies like The Star and PAW Patrol: The Movie.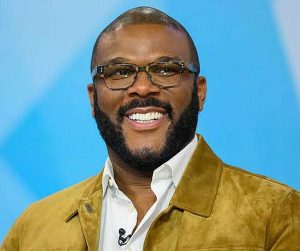 He was named to Time's list of the 100 most influential people of 2020 and will be inducted into the Black Music & Entertainment Walk of Fame in 2022. He is the recipient of the Governors Award from the Primetime Emmy Awards and the Jean Hersholt Humanitarian Award from the Academy Awards.
17. Dwayne Johnson
800-million-dollar net worth in 2023
Dwayne Johnson has worked in various fields, including acting, producing, business, football, and wrestling. widely considered as one of the all-time greatest professional wrestlers and is responsible for the success of WWE. But Johnson's remarkable acting abilities are what have made him one of the world's wealthiest people.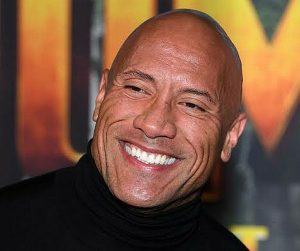 Dwayne made his debut on the big screen in the late 1990s and early 2000s when he was cast in a small but memorable role as the Scorpion King in the hugely successful film The Mummy (2001). Johnson, though, became well-known soon after and has since had a number of hits during his 20-year acting career.