A lady has shared what happened to a new naira note after it was forgotten in a pocket during laundry.
The lady simply known as Chinazo revealed that her sister had forgotten to remove the 500 naira note prior to washing her clothes.
After the laundry, she had been shocked to find that the note green color had totally been washed off.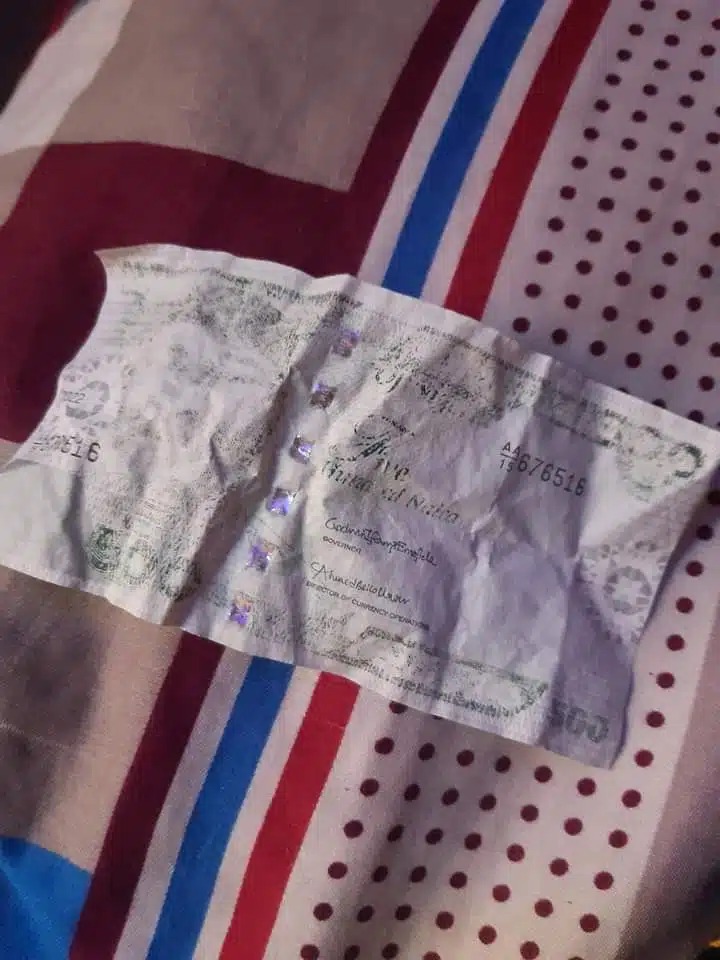 She wrote:"So my sis forgot the new currency in her pocket and washed it, this is what it turned out to! If rain drenches you and this money is your only hope, you'd be stranded!"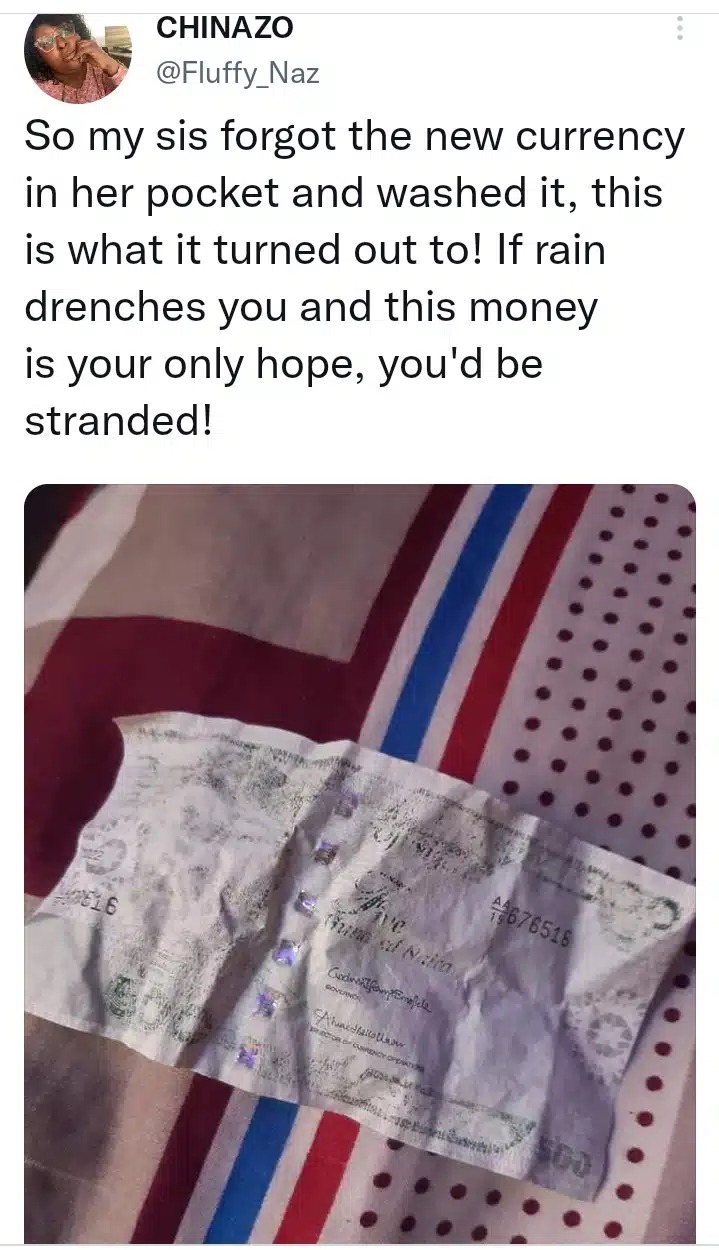 Reacting to the post, veevogee wrote: "This country is the reason Jesus wept"
ifeomaonye wrote: "The 5, 10, 20 and 50 naira notes are better quality… Just change all currency to that texture"
mrsharuna wrote: "Why on earth would anyone think of washing money"