Serena Williams definitely knew how to make her five-year-old daughter Olympia feel special and loved.
The tennis superstar surprised her daughter with a Moana-themed party for no specific special occasion on Wednesday.
She shared an adorable post on Instagram with Olympia, her husband Alexis Ohanian, 39, and the actress dressed as Moana from the Disney film doing fun poses together.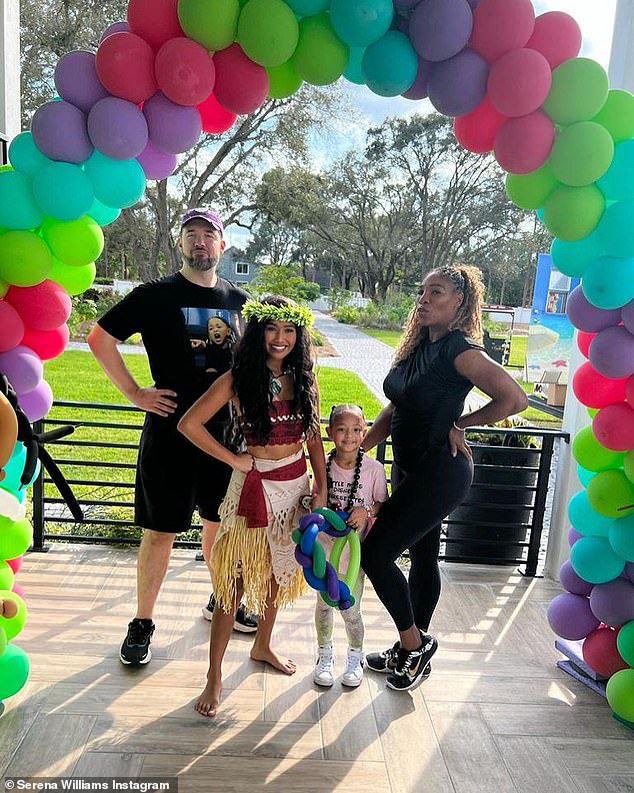 The 41-year-old captioned the post: 'Sometimes we surprise @olympiaohanian with parties. We don't need a reason or a special occasion we make everyday as special and memorable as we can. Also her mama fast….'
The family posed for photos underneath a colorful balloon arch with Serena and Alexis dressed in comfortable hosting attire.
Alexis wore a t-shirt with a funny image of his daughter's face on it. He paired that with black gym shorts, sneakers, and a purple baseball cap.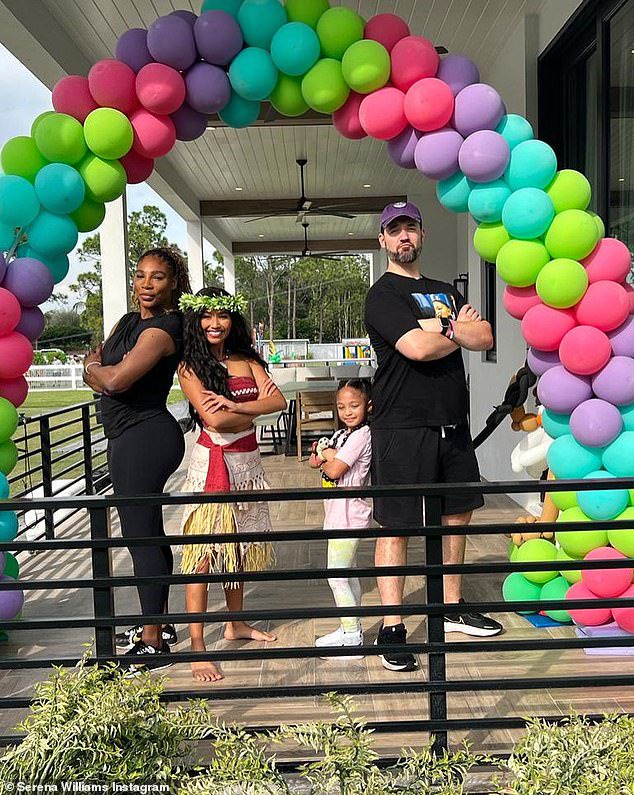 Serena wore an all-black workout outfit complete with a t-shirt, leggings, and sneakers.
Her beautiful brown hair was pulled back in a high ponytail, and she kept her face very natural with minimal makeup.
Olympia wore a pink t-shirt, colorful leggings, and white sneakers. Her hair was styled in two long French braids.