Amid the ongoing internal wranglings rocking the nation's foremost opposition political platform, the Peoples Democratic Party (PDP), ahead of the 2023 general elections, renowned public affairs analyst, and veteran journalist, Dahiru Majeed has come out to give reasons why the party's presidential candidate, Alhaji Atiku Abubakar is sticking to his guns by refusing to give in to the demands of the G5 governors to have Senator Iyorchia Ayu removed from his position as National Chairman.
Speaking during a session of AIT's 'Kaakaki' program a few hours ago, Dahiru pointed out that Atiku's decision to hold on to Ayu may be because he is assured of the Chairman's unwavering loyalty going into the elections. To buttress his point, the political analyst recalled how President Goodluck Jonathan bowed to pressure from party bigwigs and had the then-party chairman, Bamanga Tukur, a strong loyalist, removed from office. A move that further weakened GEJ's bid to retain power in the 2015 presidential elections.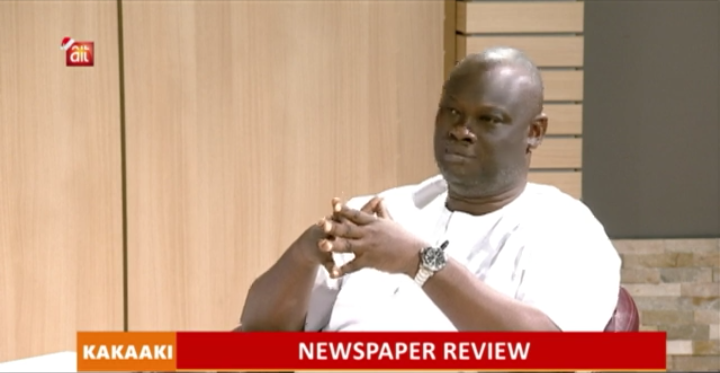 He said; "Atiku is already too late in the day. And why Atiku is sticking to his guns is because he is sure of Ayu's loyalty to the end. Don't forget that in 2015, there was pressure on former President Jonathan to ease out Bamanga Tukur, and when he caved in, another chairman was brought in, who was not perceived to be as loyal as Tukur. Today, some people are still blaming that same chairman for being an internal saboteur to the ambition of his principal, the president.
So, as an experienced politician, Atiku is holding on to that person that he is sure will work for his interest to the end. So, at this point, it is obvious that both sides have gotten to a point of no return. And Atiku has done the right thing by going ahead with his campaign."
You can watch Dahiru Majeed's analysis on AIT below:
NOTE: Please forward the video to 1:11:00 (One hour, eleven minutes).