Since Argentina won the 2022 FIFA World Cup, the team's captain, Lionel Messi has been the most talking point on social media, being his first FIFA World Cup since he made his debut for Lionel Scaloni's side at the senior national level. After Lionel Messi led Argentina to win the trophy, the football body, FIFA tweeted that "The GOAT debate is settled. The ultimate prize is now part of the collection. The legacy is complete."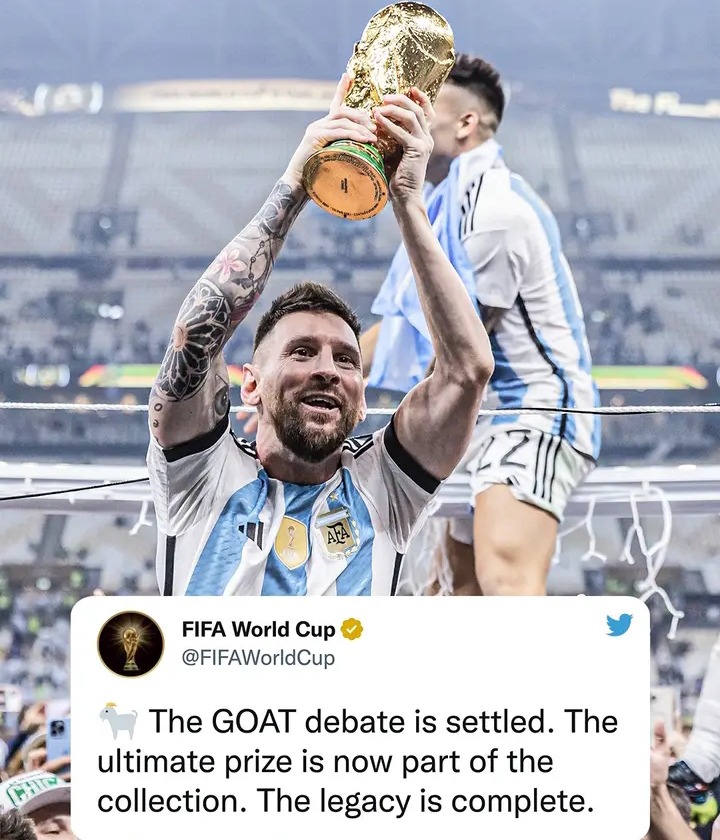 Unfortunately, the football body, FIFA bowed to pressure after several backlashes from the fans of Cristiano Ronaldo. Hence, the need to delete the tweet. According to Sportskeeda, the governing football body deleted the tweet after Cristiano Ronaldo's fans castigated FIFA for disrespecting the Portuguese captain in favour of the Argentine captain, Lionel Messi.
The football governing body then posted a picture of Cristiano Ronaldo and tweeted "Thumbs up if you really enjoyed the FIFA World Cup" probably to appease the fans of Cristiano Ronaldo or as an amendment to its mistake.