Morocco's national Football team received hero's welcome upon returning home after accomplishing the seemingly impossible feat of finishing fourth at the 2022 FIFA World Cup tournament in Qatar.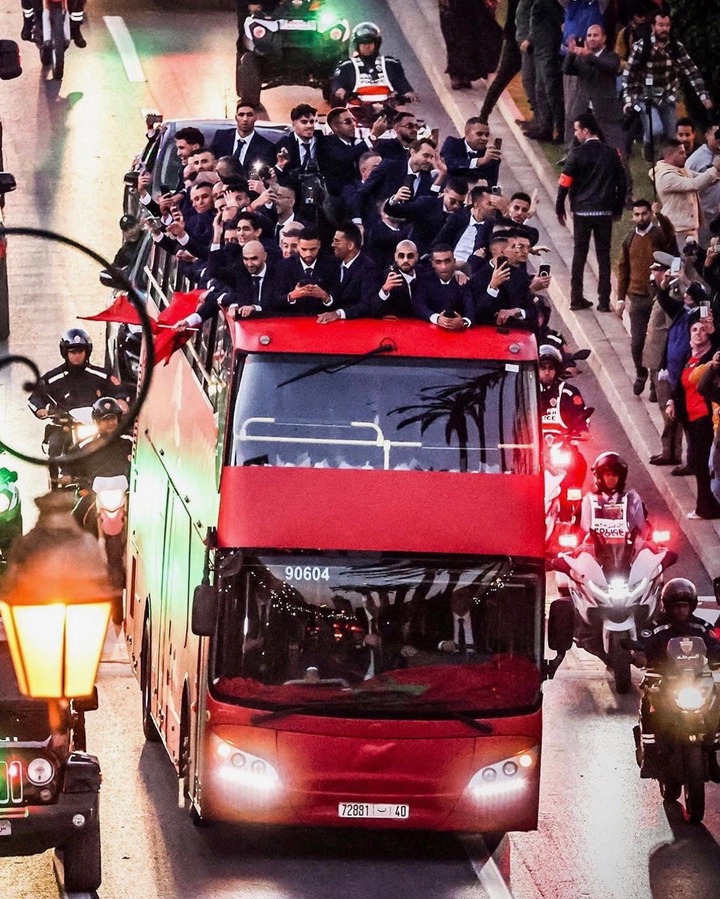 The delighted fans lined up around avenues and street in and around Rabat, lighting flares and waving flags, dancing to the beat of drums and cheering as an open-top bus carried the Moroccan World Cup squad.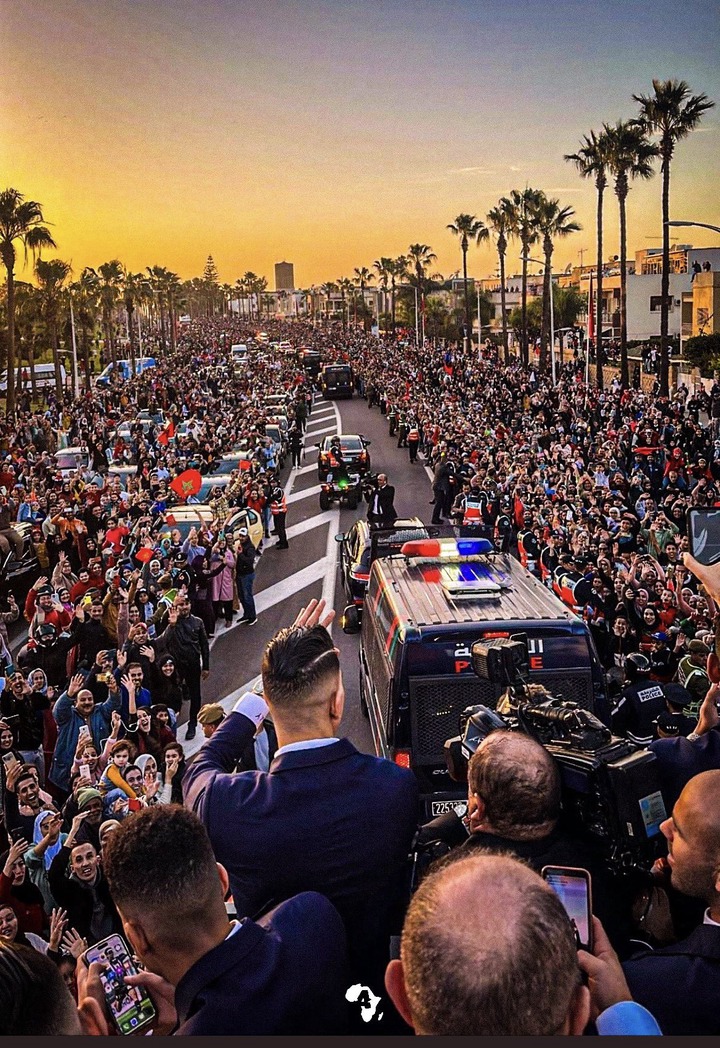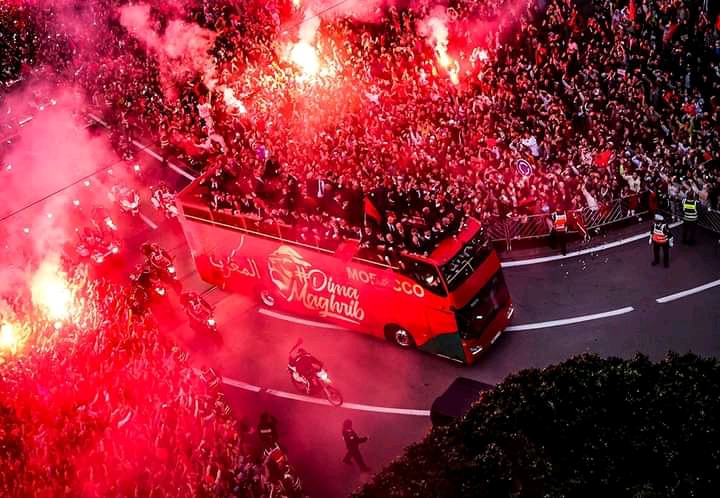 After the unconditional support and love showed by the people of Morocco to Achraf Hakimi and his Morocco national teammates, the Paris Saint-Germain and Moroccan defender, Achraf Hakimi have taken to social media to react, thanking the Moroccan supporters and calling the day special.
Achraf Hakimi tweeted: "Thank you for your unconditional support. Today was a very special day. Dima Maggrib❤️"