The semi finals of the FIFA World Cup began today with Argentina taking on Croatia. This game served as an opportunity for Argentina trio, Lionel Messi, Julian Alvarez and Martinez to boost their hopes of securing the competition's golden boot race.
For this tie, Lionel Messi got the opening goal of the game after scoring from the penalty spot at the 34th minute to give the South American country the lead. Five minutes later, his teammate, Julian Alvarez found the back of the net to extend Argentina's lead which saw the opening half end 2-0 in favour of Argentina.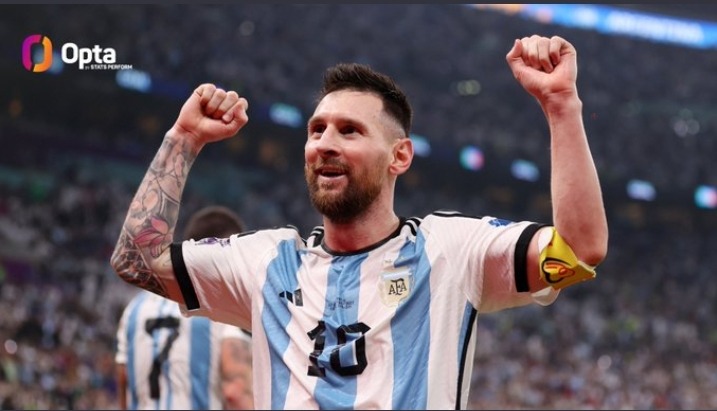 At the second half, Argentina got their third goal of the game with Alvarez finding the back of the net yet again and Lionel Messi providing the assist. The game eventually ended 3-0 which saw Argentina proceed into the next round.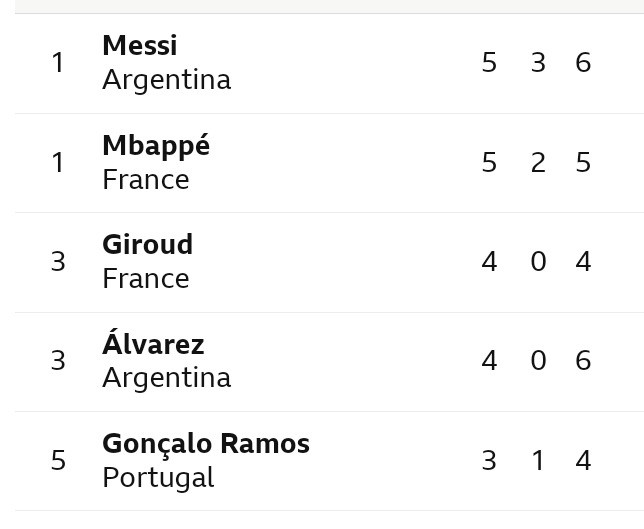 Meanwhile, this is how the competition's top scorers currently stands following this game.