Policy Expert and PDP supporter, Professor Usman Yusuf was interviewed few hours ago by Charles Aniagolu of Arise News regarding the recent news of Tinubu visiting Chatham House in London. During this interview, he reacted to the APC presidential candidate, Bola Ahmed Tinubu dancing to a popular Nigerian song "BUGA". He asked how a presidential candidate will be dancing when some Nigerians still bury their dead from the flood.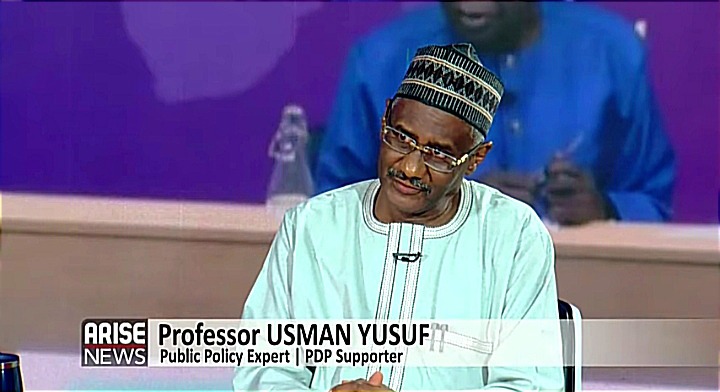 According to him, he did not find the video clip of Tinubu dancing to "BUGA" at a beer parlor in London funny or amusing. He expressed his disappointment that someone who wants to be President has not shown empathy towards flood victims as much as he should.
He said, "Whatever Tinubu was doing at the beer parlor in London did not sit well with me. How can a presidential candidate be dancing to 'Buga' when in the North, from Adamawa to Zamfara, our fellow Nigerians are still burying their dead from the flood disaster.
"When I show them the video of Tinubu dancing, I ask if this is who they want to lead them".