Many people all over the country have directly or indirectly feel the effect of this nationwide fuel scarcity. Aside the cost of transportation, so many things have been affected that makes the cost of living to be unbearable for some people at the grassroot level.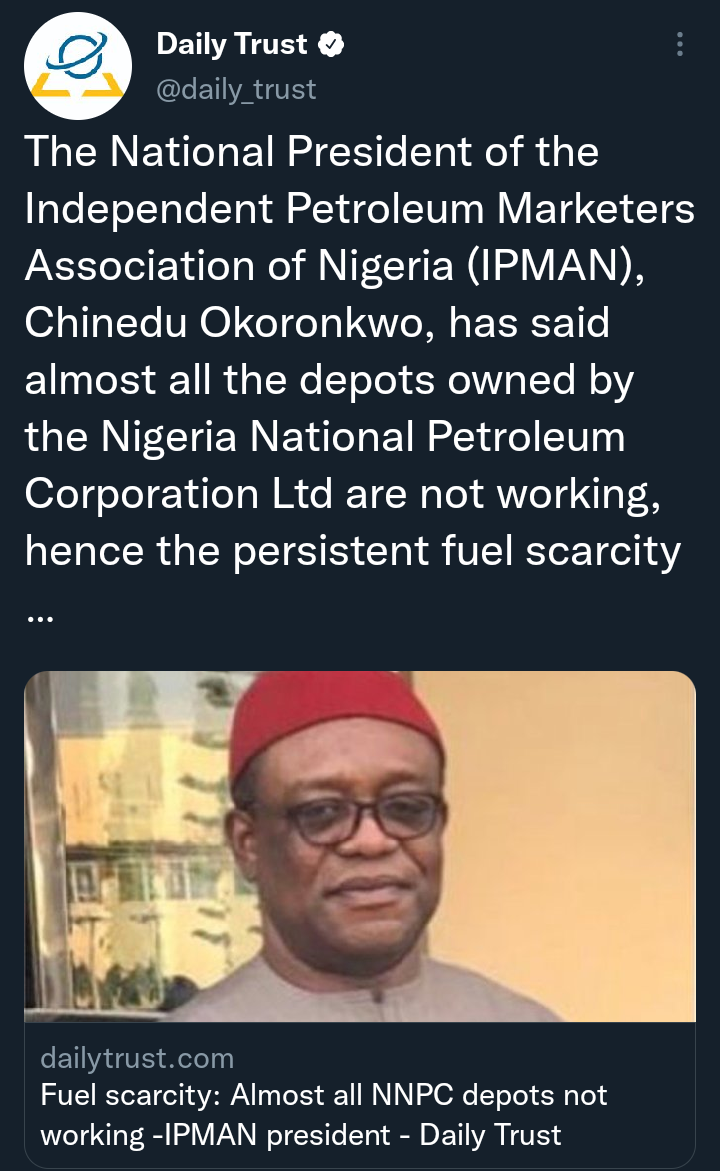 While giving an explicit details about the ongoing crisis, the National President of the Independent Petroleum Marketers Association of Nigeria (IPMAN), Chinedu Okoronkwo revealed some of the constraints that contributed to the fuel scarcity in an interview with Channels Television yesterday.
In his explanation, Chinedu Okoronkwo said the Nigeria National Petroleum Corporation Ltd (NNPC) had more than enough stock to sell out but most of the depots owned by this corporation are not working because most of them have been vandalised.
However, the IPMAN president, Chinedu Okoronkwo further said since the NNPC can not distribute the product, private depots owners are now responsible for the distribution of the products and this is coming with an extra charges and with great difficulty, hence the persistent fuel scarcity in the country because "only those who have the muscles and everything to buy, they will buy. The product is there it is because of what have just said. NNPC has enough stock, but because of this distribution something that is why we need to do something," he said.