The Osun State Governor, Adegboyega Oyetola, on Thursday, appointed 30 civil servants as permanent secretaries.
The names of those appointed were contained in a statement signed by the Head of Service, Dr Festus Oyebade.
But the Osun Governor-Elect, Ademola Adeleke, in a statement signed by his spokesperson, warned those appointed against taking up the post.
The statement read in part, "We want to put on record that those who accept the appointments should be ready to leave the service whether or not their service tenure has reached statutory age.
"We affirm that no waiver will be entertained in sacking from office any kangaroo permanent secretary."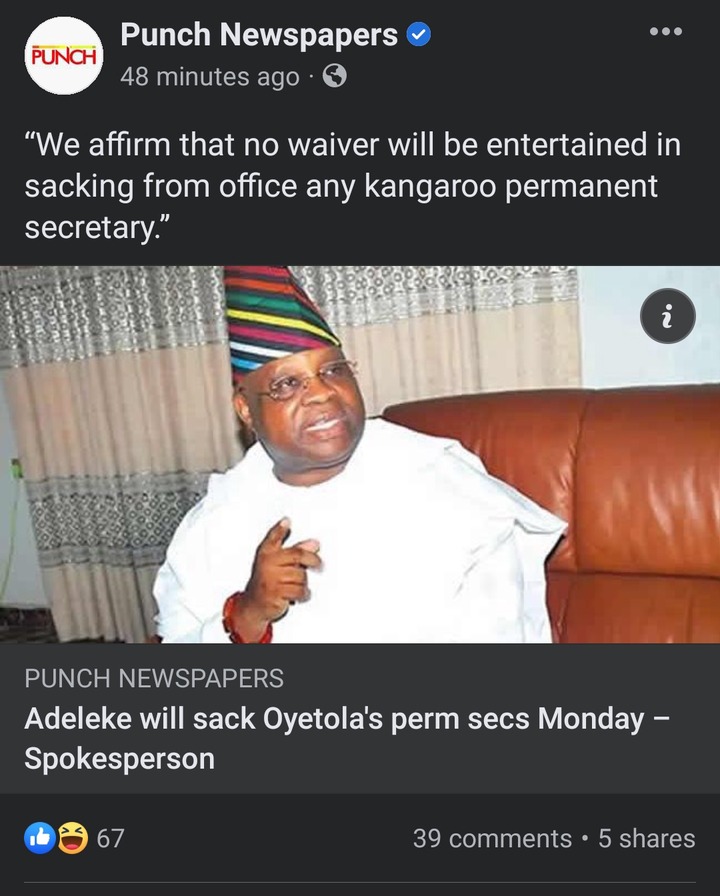 The news headline has stirred mixed reactions among Facebook users, Read some of the reactions from Nigerians that come across the headline on Facebook:
This is one of the things that makes me sick in Nigeria system of Governce..you are leaving office and you fell this the right time for you to appoint people to punish the incoming Government….
He is still the Governor till he hands over. Ending well requires doing so much more towards the end of any race. May the next man excel where there is any short comings and also sustain any gains of the Governor.
You hv been in power for 4 years but refused to do that but now it is three days to go you decided to give appointments. Naija my country.