The Liberian President, George Weah, on Tuesday disclosed that he was so overjoyed at his son's performance for the United States at the current World Cup holding in Qatar that he hosted his son to a dinner shortly after the match.
His son, Timothy Weah, played for the United States on Monday and scored the only goal for the country during the 36th-minute of the match before Wales equalized on a late penalty kick from captain, Gareth Bale, in the 82nd minute of the match and the game ended 1-1.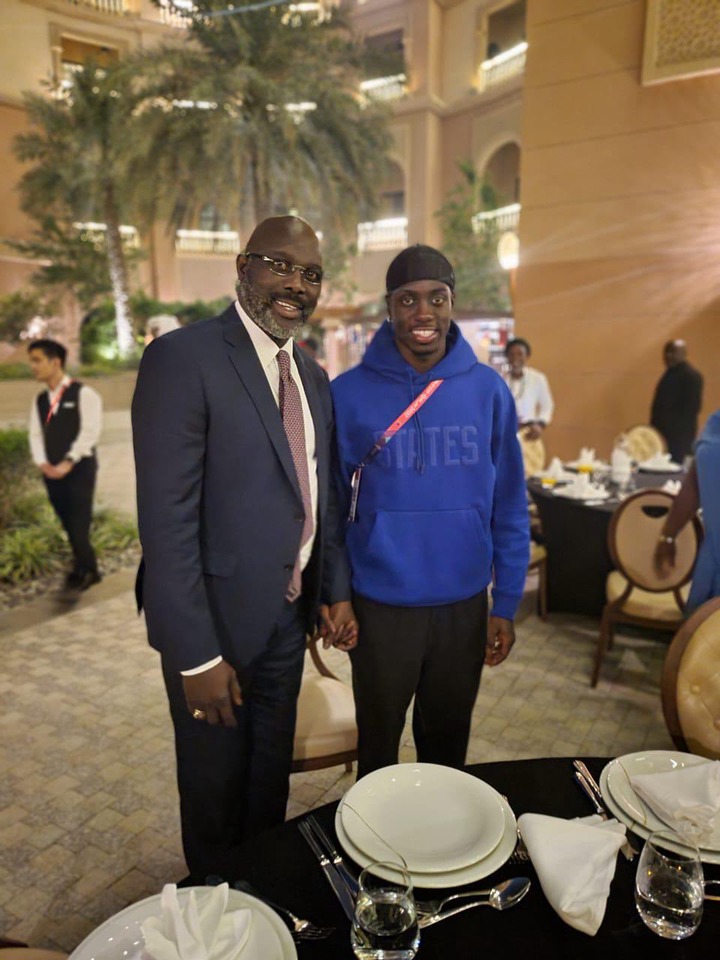 However, shortly after the match, the Liberian President, who was also in Qatar to cheer his son, was so elated over the lone goal scored by his son that he decided to host him to a dinner at one of the posh restaurants in the oil-rich city.
Announcing the development on his Twitter handle on Tuesday, President Weah, who himself is a veteran footballer and a former World Footballer of the Year, disclosed that he was proud to be the father of the striker and being the first player to score for the United States, he decided to host him to dinner.
Below is the screenshot of the tweet by the Liberian President on the event: