President Muhammadu Buhari's wife, Aisha recently shared new pictures of herself on social media.
The pictures were posted on Aisha Buhari's official Instagram account. Check out the screen capture of the post below;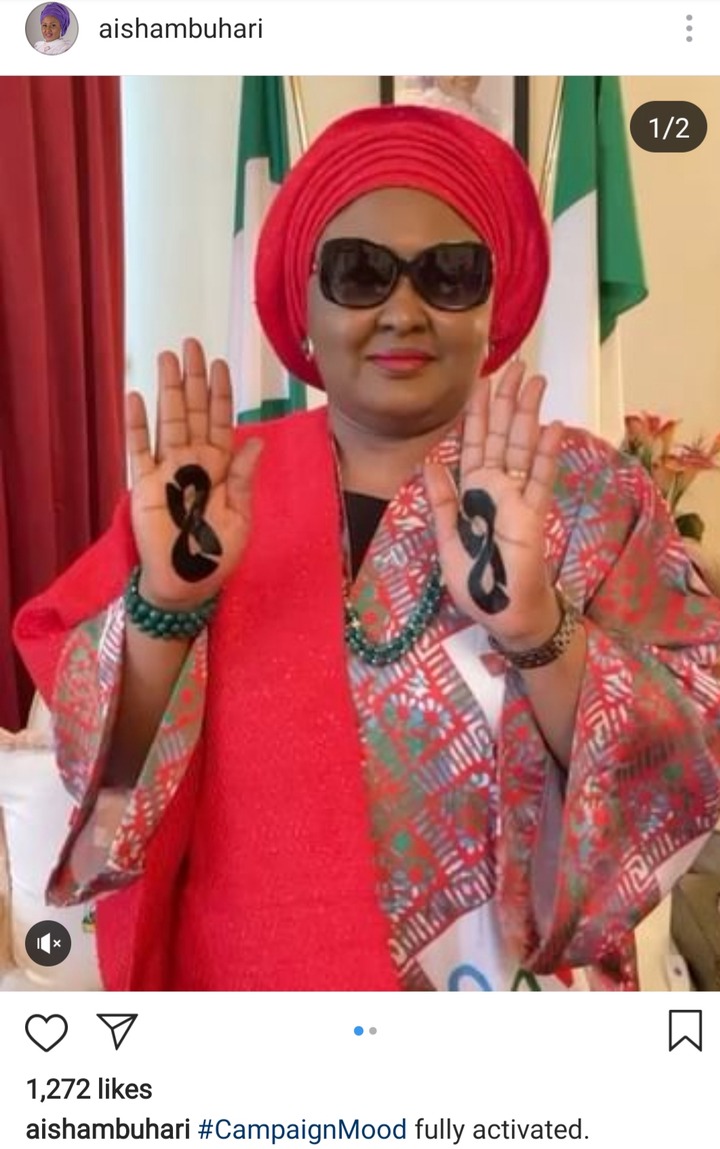 The First lady of Nigeria, Aisha Buhari declared total support for the APC Presidential candidate, Asiwaju Bola Tinubu.
According to her statement earlier today, Aisha Buhari said, "Campaign mood fully activated".
However, It is payback time from Aisha Buhari, who had never failed to express thanks for the role Asiwaju Bola Tinubu played in helping her husband win the presidency after several failed efforts. Check out the picture she posted below;
Furthermore, It is remarkable that Aisha Buhari has been appointed to lead the women team campaigning for Tinubu.
Immediately after the new post surfaced online, Over one thousand users reacted to Aisha Buhari's new pictures.
Nevertheles, The pictures were also shared on other microblogging platforms by ber Instagram followers.