Yesterday, Sheggz celebrated his birthday and some of his friends especially the former BBNaija session 7 housemates were present at the birthday party. They were all looking snazzy and we will be scrutinizing Beauty, Amaka and Modella's outfit and also learning some fashion tips.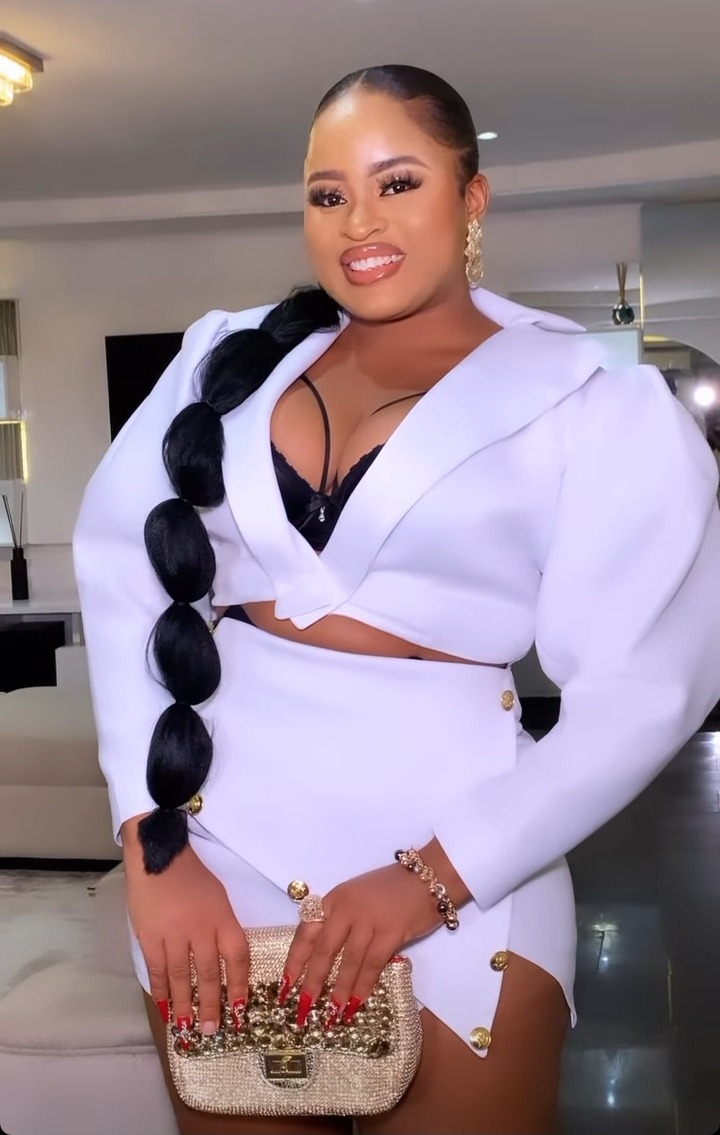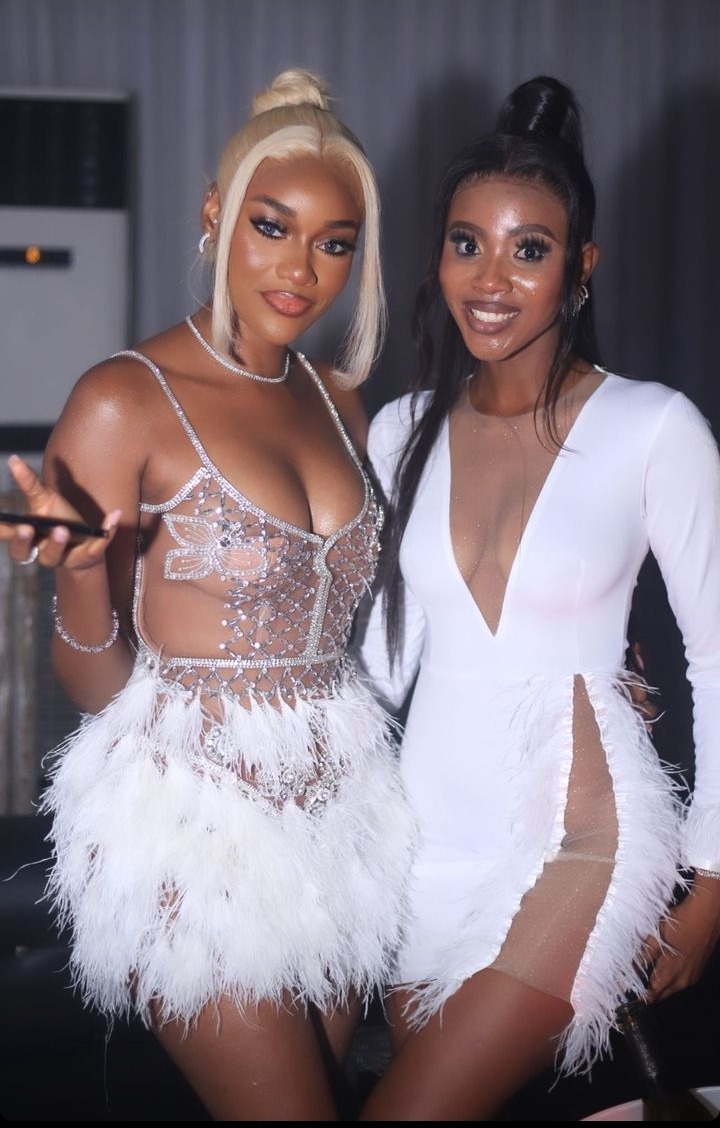 Beauty and Modella are both wearing a white gown but they made different fashion statements. Beauty's gown is armless and the down part is designed with feathers. Her necklace, bracelet, makeup and hairstyle enhanced the beauty of her appearance.
Modella is wearing a white long sleeve gown and it's sewn with a cotton fabric and the style of her gown displayed her curvy shape. The upper part of her gown is sewn with a net and it gave her a sizzling look, while the down part is sewn with a net and it's beautified with feathers.