Manchester United suffered a defeat against Aston Villa after attacking from left to right. The Villains claim all three points from the match after beating United by three goals to one. An early goal from Bailey and Digne gave the home team the lead.
However, Luke Shaw was very quick to reduce the deficit in the first half, but an early goal from Jacob Ramsey in the second half sealed the match with a comfortable win for Aston Villa.
During the match, a fight erupted in the 60th minute between Manchester United striker, Ronaldo and Aston Villa's defender, Tyrone Mings.
The fight happened while Manchester United were trying to reduce the deficit through an attack. Aston Villa's center back, Tyrone Mings, held his hands across Ronaldo's shoulder in a bid to prevent him from getting closer to the ball.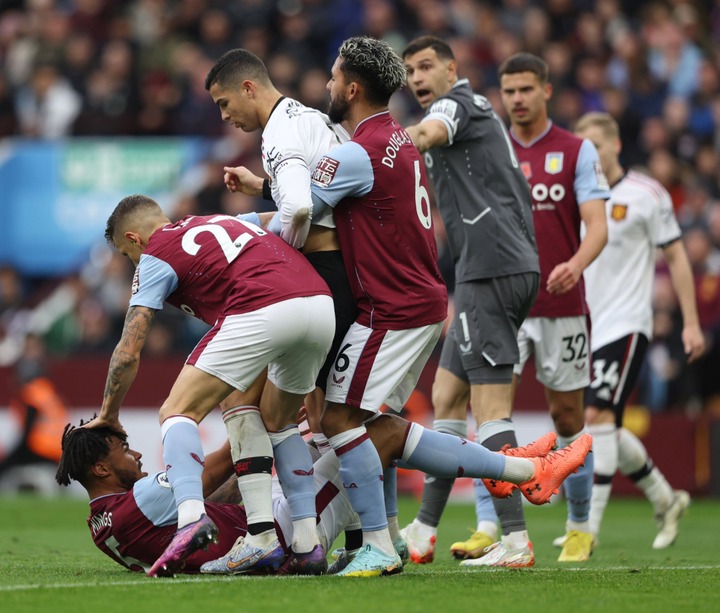 As regards this, Ronaldo aggressively removed his hands, and both players got into a fight.
The referee gave both players a yellow card after some Aston Villa players gathered to help their player out.
However, some Twitter users have taken to social media to condemn the action of both players, especially Ronaldo, for getting into a fight at a crucial time when the club needed to score.