Ruby Orjiakor is a well-known Nigeria actress, brand ambassador, content producer and entrepreneur. Recently, The lovely woman flaunted her pristine beauty by sharing photos of herself and her colleague, actor Toosweet Annan, cuddling up on social media. The actress frequently extols the virtues of her immaculate appearance on social media, and this time, she was successful in doing so since she looked stunning in their clothes. Her fans and admirers were overjoyed when they first saw the picture and started reacting right away.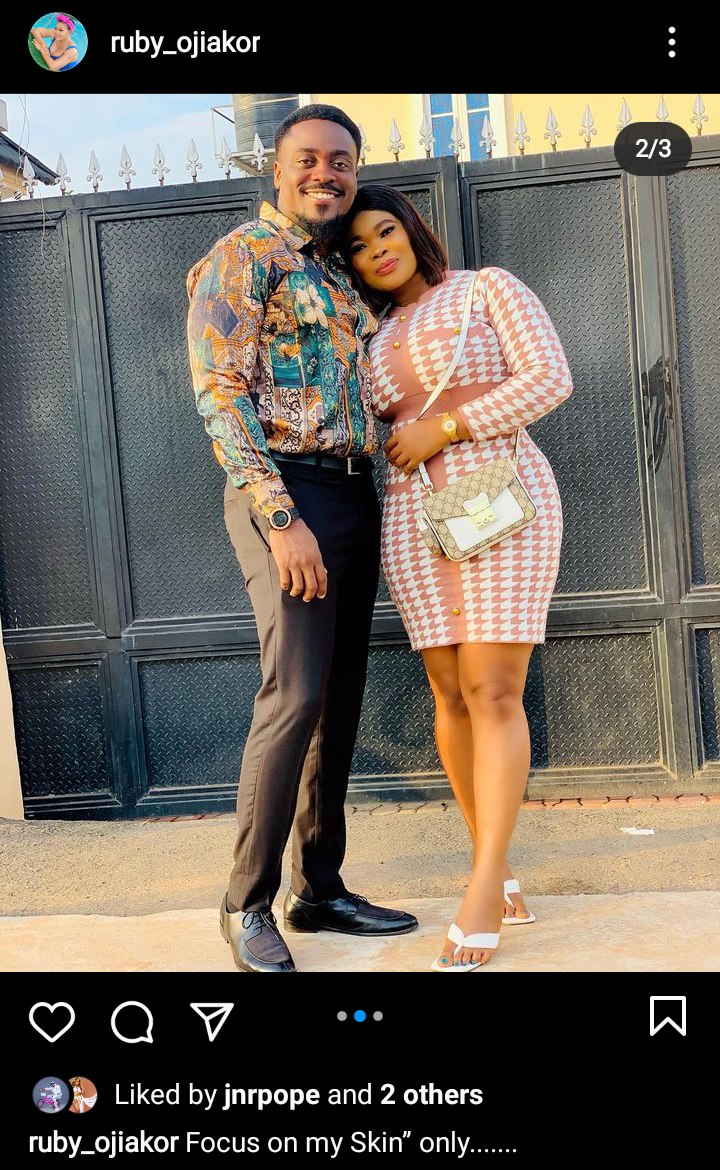 This time, she appeared elegantly attired in a vibrant gown, with perfectly applied makeup and hair that accentuated her exquisite attractiveness. Actor Toosweet, who was equally gorgeous and dashing in his lovely attire, posed for shots with her as they shared a passionate embrace. In actuality, they're quite stunning.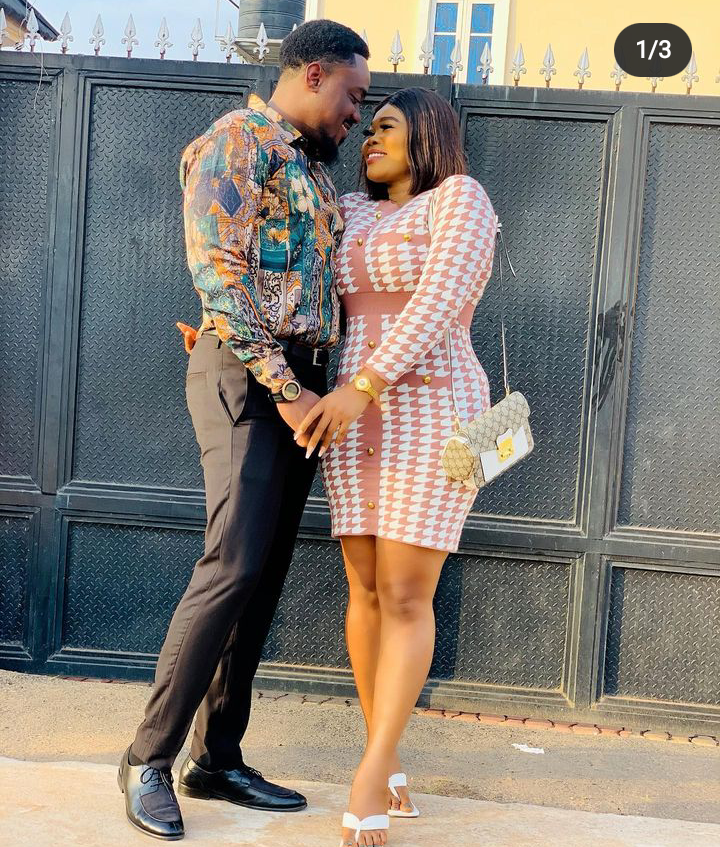 Immediately actress Ruby shared the pictures on her offical Instagram page her colleagues, fans and other internet users quickly took to the comment section to express their thoughts and compliment their appearance.