Kim Kardashian's nine-year-old daughter North took to her social media platform to share clip for "doing her own hair" in her new TikTok.
North West is becoming an Internet sensation as she seems to be taking the fashion footsteps of her parents, Kanye West and Kim Kardashian.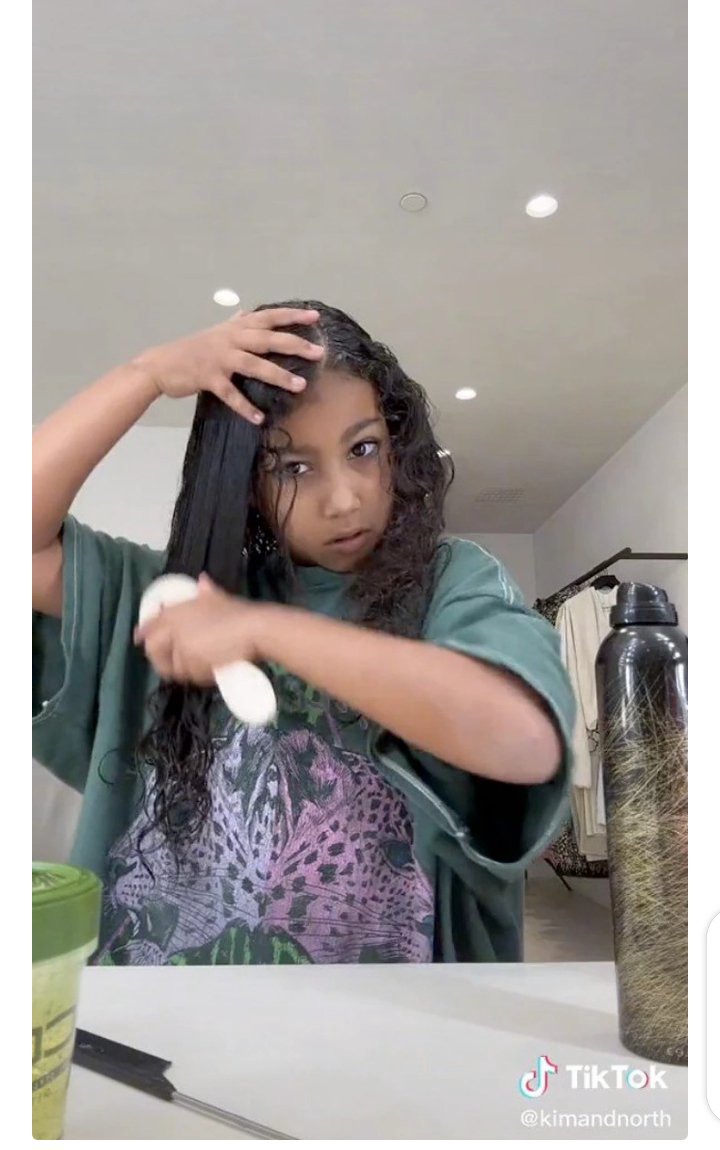 Reportminds blog understands that the 9 years old who has over 8 million followers on Tik Tok.
North shared a hair tutorial on TikTok. She demonstrated how she slicked back her beautiful hair in the video app.
From the video, North West was seen combing her strands after pulling her hair back.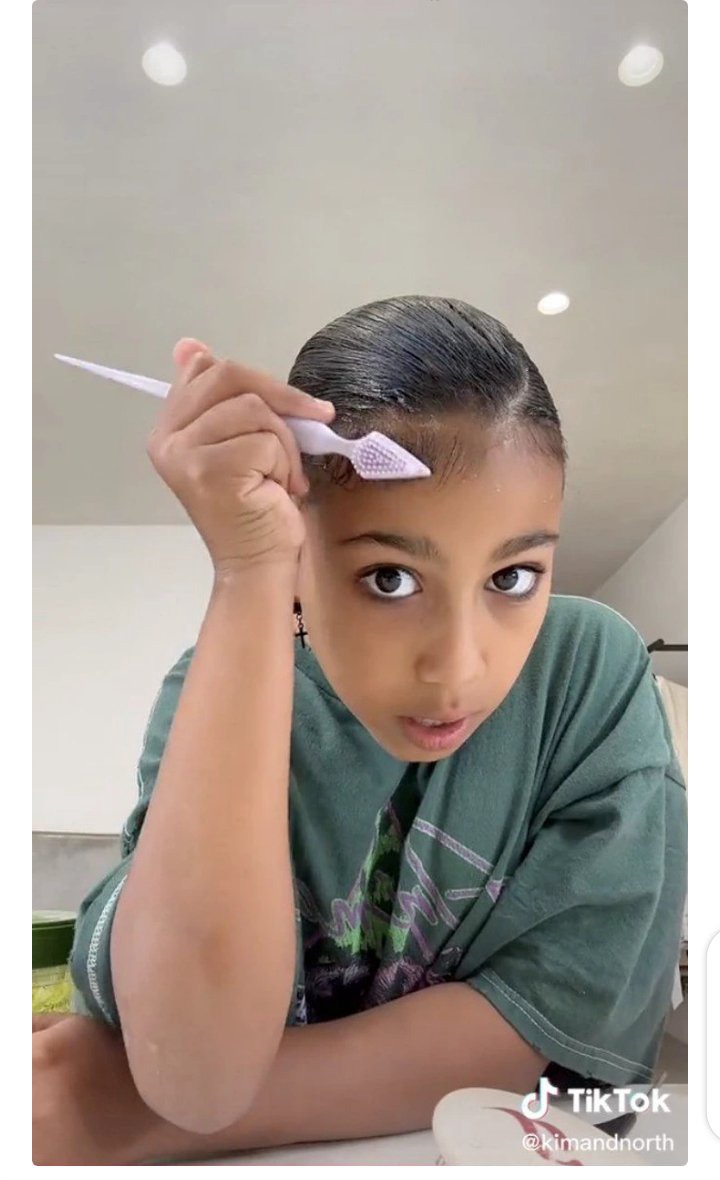 In the hair tutorial, Kim's daughter held up all the products – including gel and hair spray – in front of the camera.
She later soaked up her long black strands, North parted and combed her hair with a small comb.