Barcelona beat Almeria to monetarily go to the top of the La Liga table. Goals from Frenkie De Jong and Ousmane Dembele sealed the win for Xavi Hernandez in the second half.
However, recall that the game against Almeria was Gerard Pique's farewell game at Camp Nou as the veteran defender announced his retirement a few days ago. Well, fans have made complaints about Barcelona's usefulness, but this article will center on how tribute was paid to Gerard Pique after he got replaced in the 85th minute of his last game at Camp Nou. Take a look!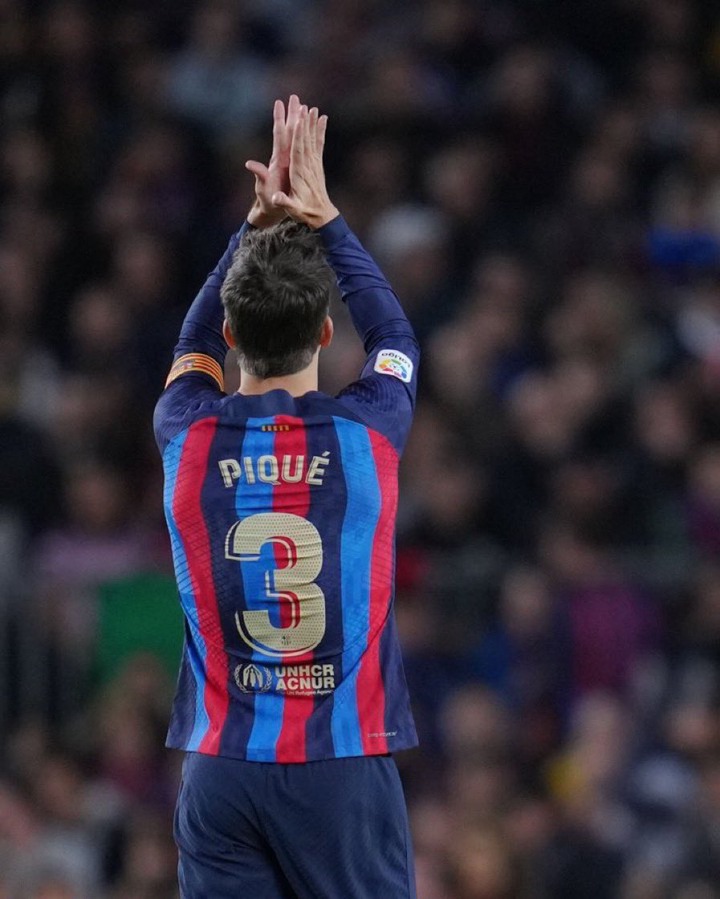 1. He Was Embraced By The Match Referee, His Teammates, Coaching Crew & Fans.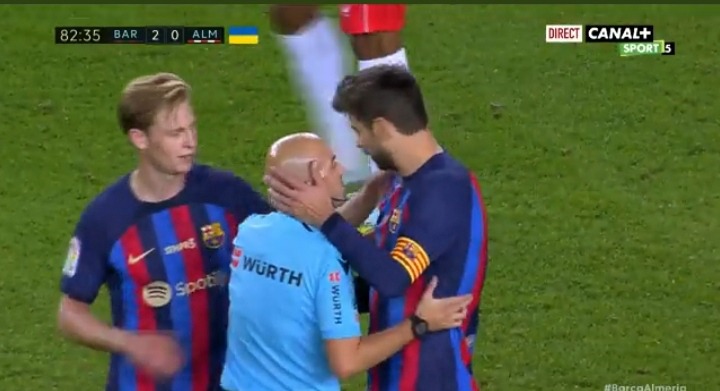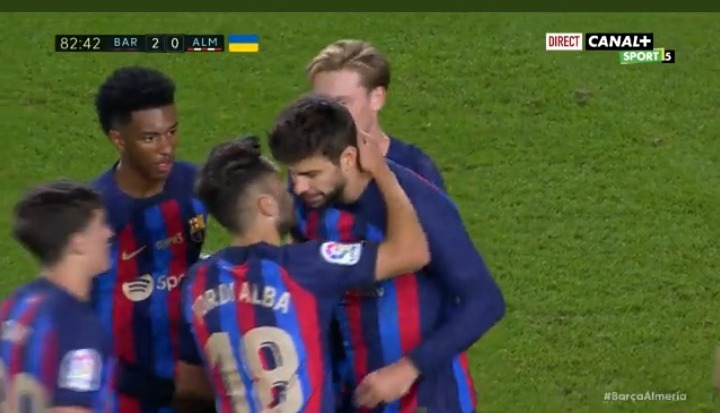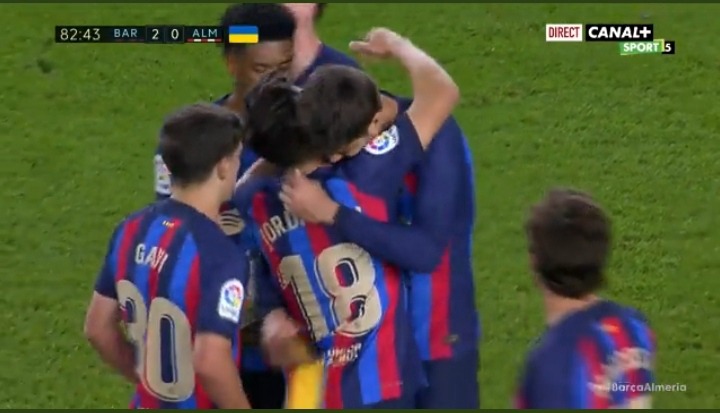 Photo: Barcelona VS Almeria || Twitter
Before walking off the field, several Barcelona players went to hug the veteran defender. The March referee was also seen embracing the defender. As he was walking off the pitch, the fans and viewers at the stadium stood up and gave him a standing ovation. He was also embraced y the coaching staff on the bench as well as his teammates on the bench.