The photo of a popular Islamic Cleric, Sheikh Mufti Menk has caused a lot of reactions on social media. Following the recent post of the Islamic cleric, Mufti Menk on his official instagram Account, he posted a picture of himself Riding a Flyboard in a sea.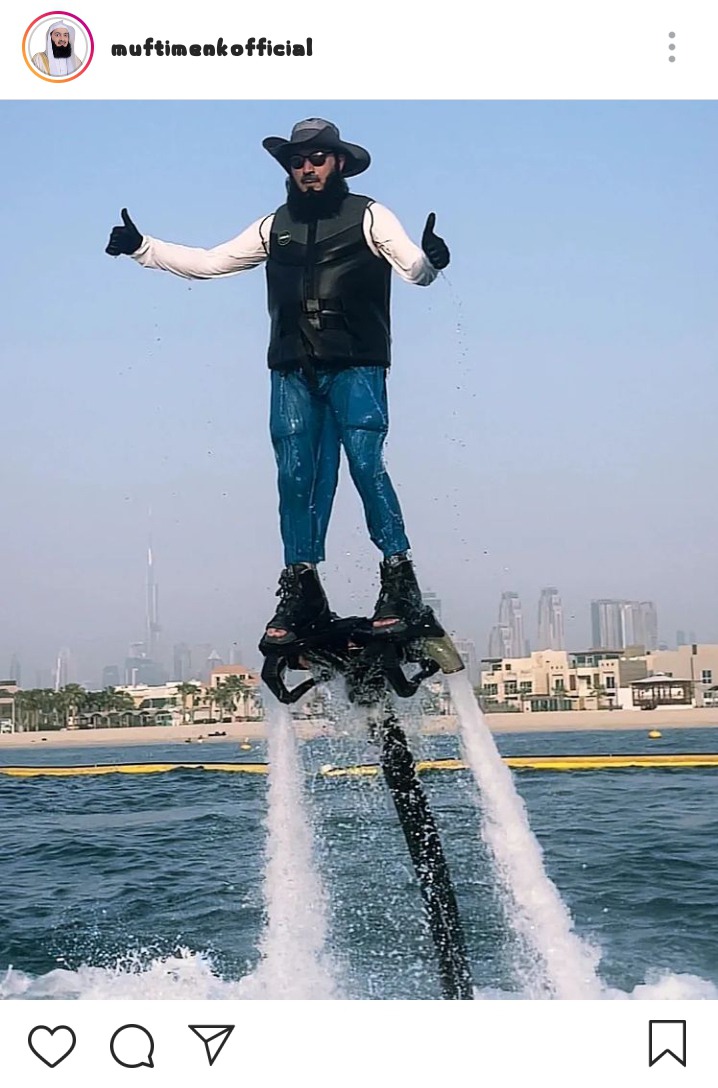 Actually, Some people doesn't know what a Flyboard is, A Flyboard is a brand of hydroflighting device which supplies propulsion to drive the Flyboard into the air to perform a sport known as hydroflying.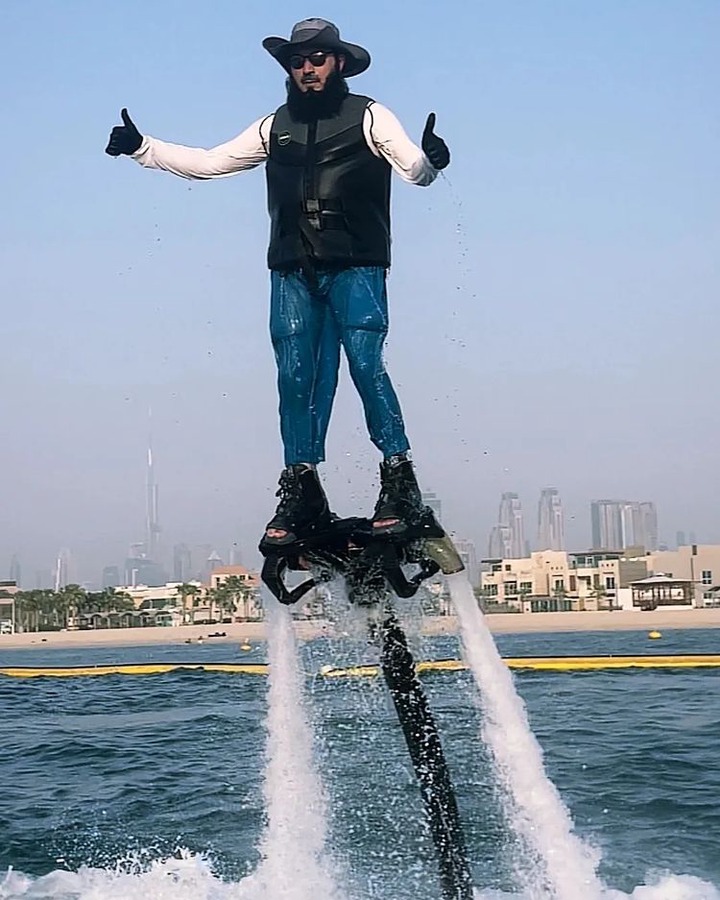 An Instagram user identified as (Salfree) reacted to the photo of Mufti by saying; "It's feels illegal to watch this", Another Fan, (thatpharmacistgirl) also Said; (Taking a flight direct to jannah, Sorry Menk"
Take a look at some screenshots of how the reacted to the picture below.