Veteran journalist, Kemi Olunloyo has affirmed that the reality star, Rico Swavey died as a result of jumping on the steering despite being induced by alcohol.
Kemi Olunloyo who claimed that Doren Hospital (the first hospital Rico Swavey was rushed to) exclusively released a statement to her, took to her Twitter handle where she shared the document and further launched a 'Space' to address the issue.
From the statement, Rico was deeply unconscious and smelling of alcohol when he was brought to Doren Hospital around 1:45 am on Tuesday, 11th October by a good Samaritan.
The statement also debunked the viral claim of nurses making videos and laughing while Rico was left unattended while insisting that no Doren staff made a video rather they were begging those who brought him to assist in moving him into the vehicle for speedy transfer to Evercare Hospital.
Addressing the issue, Kemi Olunloyo wrote:
"#ricoswavey did NOT die at Doren hospital 🏥 Ajah (left) but in another hospital ICU in the area as pictured (right) Doren also has an ICU but there may not have been an ER doctor available I was told. I have done two EMERGENCY foot surgeries there posted on this page."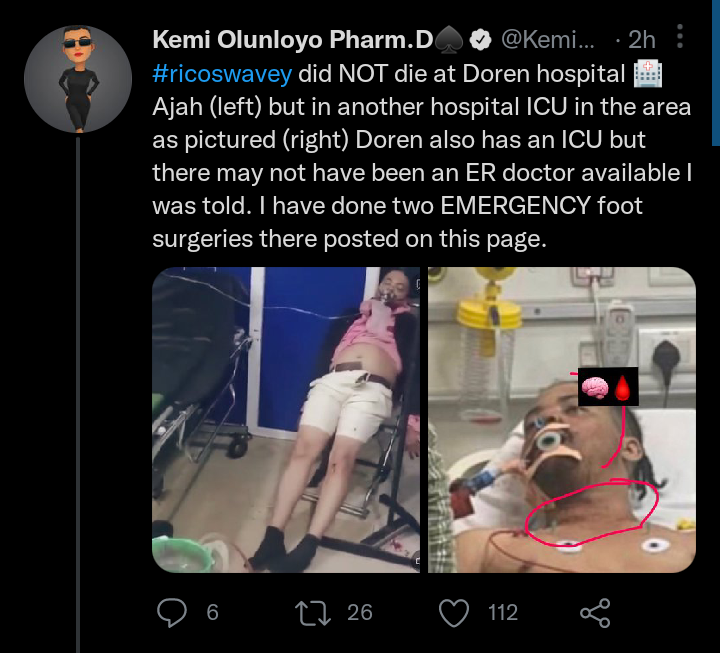 She added,
"#BREAKING DOREN SPECIALIST HOSPITAL 🏥 has exclusively released a statement to me before the rest of the media. It is going on letterhead shortly. I requested it ASAP. I'm not doing PR for my hospital but as a journalist and patient who had TWO emergency surgeries #ripricoswavey."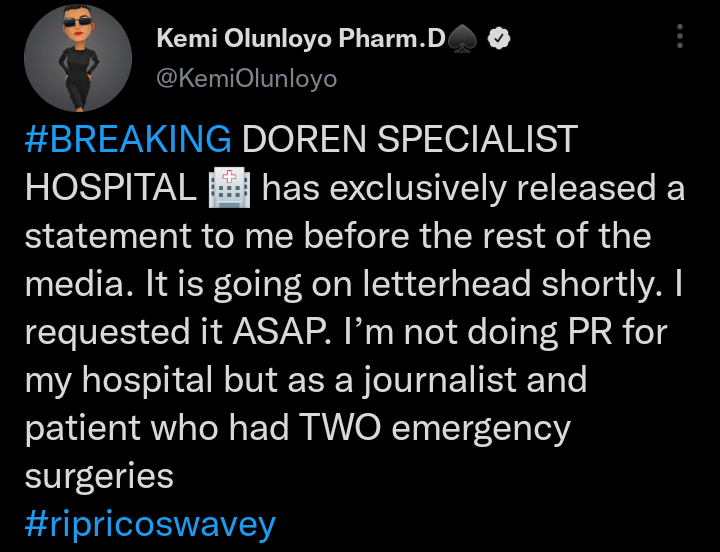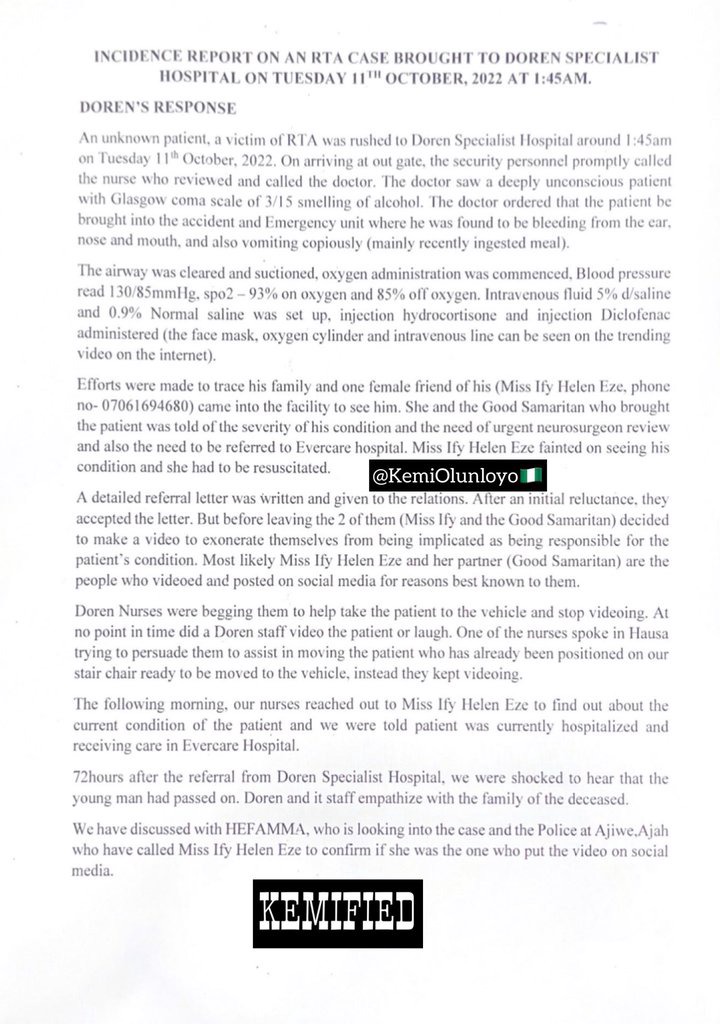 Refer to the Twitter space she launched to discuss the issue which was captioned:  "Rico died from a one car drunk driving crash" below: