The honourable speaker of the House of Representatives, Femi Gbajabiamila, has given hope to Nigerians as he revealed the outcome of his meeting with FG and ASUU. Speaking on his Instagram page where he shared the details of the meeting, the speaker disclosed that the industrial strike may soon come to an end in a matter of days and told Nigerians to expect a major announcement on the stand of the federal government on Tuesday. He made it known that he had visited the president twice to address the issue. He stated that the issue of no work no pay was a sticking point during his discussions with the president and said that the president had asked to be given time to digest the recommendations and would have one more meeting, which was later held on Friday, according to him.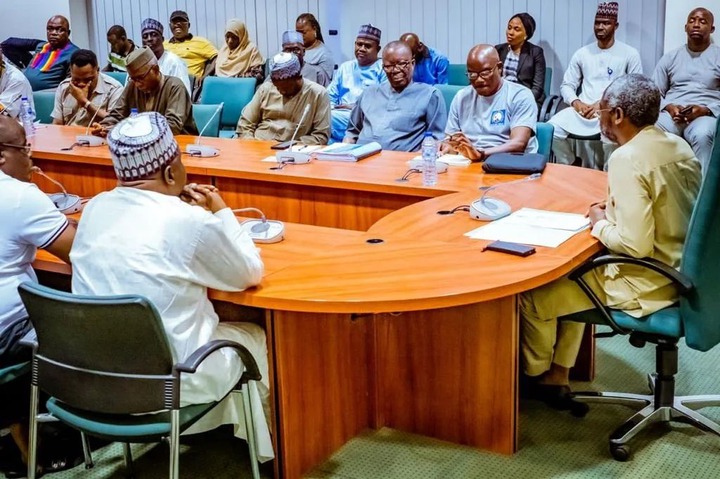 He made it clear that the meeting they had on Friday was even better than the one they had previously, while assuring Nigerians that the president has agreed on some certain things which he is not going to give much detail about. He said on the remaining issue, the president will come up with his final decision on Tuesday.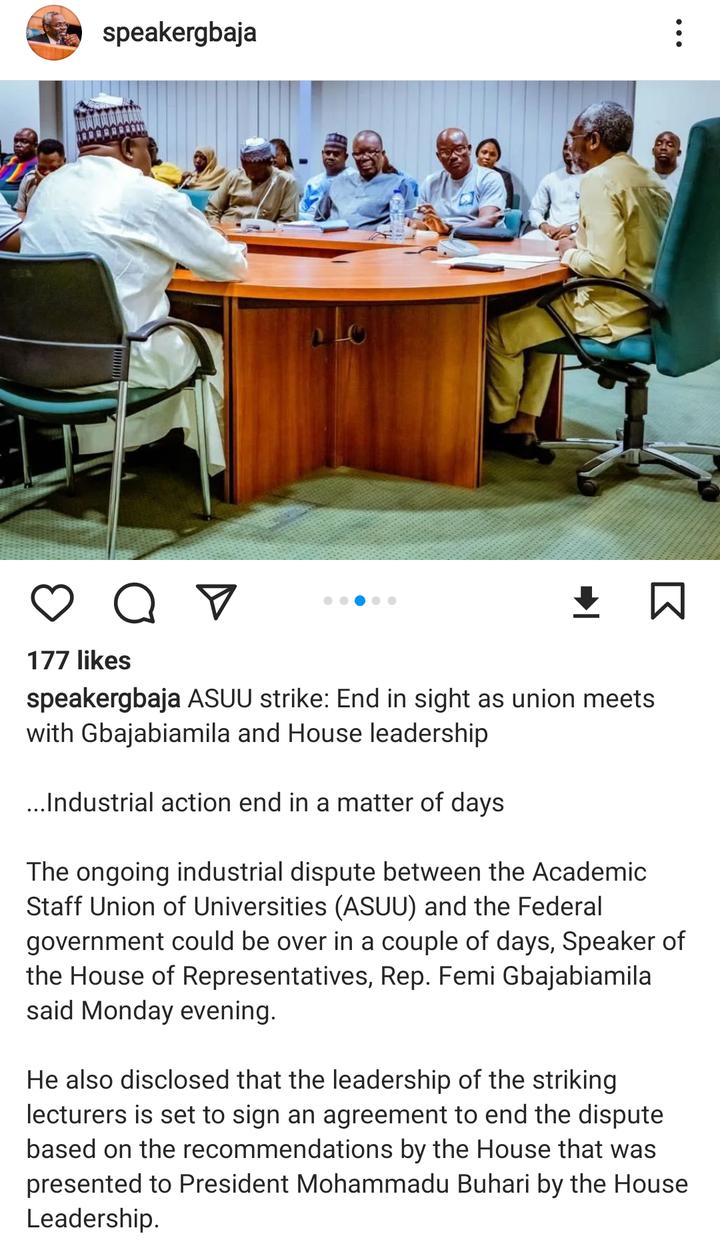 He assured that other issues have now been settled between the government and ASUU, while stating that the revitalization fund requested by ASUU has since been agreed upon by the federal government. He disclosed that the salary structure has been discussed as well, and that there has been an improvement on that front as well.
He concluded that the issue of UTAS, which was a big issue, will now be taken care of by the accountant general, who will also work hand in hand with the government to resolve all issues surrounding it.