Inter Milan beat Barcelona 1-0 last night in the Champions League group C encounter.
They felt they had preserved a point when Pedri scored for Barca in the second half. Due to a handball by Ansu Fati, the goal was, however, disallowed. After the loss, Barcelona falls to third place in Group C, three points behind Inter.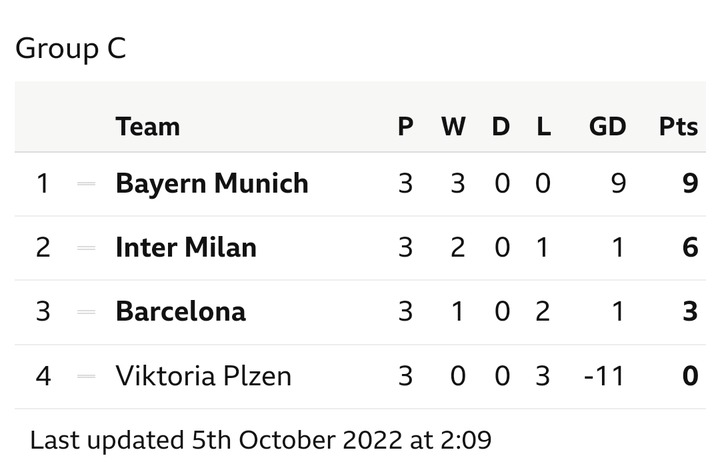 On 67 minutes, Cameroon goalkeeper Andre Onana made a break through a horde of players and palmed a cross straight to Pedri, who appeared to have equalized. Due to VAR judgments, it was a night of drama at the San Siro.
The ball was blasted into Fati's fingers at point blank range as Onana was under pressure, but Fati had his hand up.
Xavi believed his Barcelona team had experienced "a real injustice" following a 1-0 loss at Inter Milan that put their Champions League group stage elimination in jeopardy. He argued with the referee and was given a booking as a result.
"The referee should be out here explaining why he makes these decisions, if he made mistakes or not. That would humanise them a lot more, "said Xavi.
Today I'm really unhappy. I feel there is real injustice. "
Prior to the game, Xavi's Inter colleague Simone Inzaghi was the one feeling pressure. His squad is ninth in Serie A after losing four of their first eight league games this season. Additionally, despite not scoring at the San Siro, Robert Lewandowski, a hot prospect for Barcelona, has nine goals in his last seven games. While Inzaghi celebrated a critical victory that put Inter in the driver's seat to move on to the knockout stage, Lewandowski's goal drought continued as he had a quiet night in Milan.