Famous Nigerian singer, Yemi Alade, has used her new post on Instagram to share new pictures of herself from Dubai, where she has travelled to attend the wedding of one of her friends. She travelled all the way from Nigeria to Dubai for a wedding and decided to share the pictures on Instagram with her fans. After seeing her new post, the majority of her fans who came across the post were left with no choice but to react as they made their feelings known towards her new post.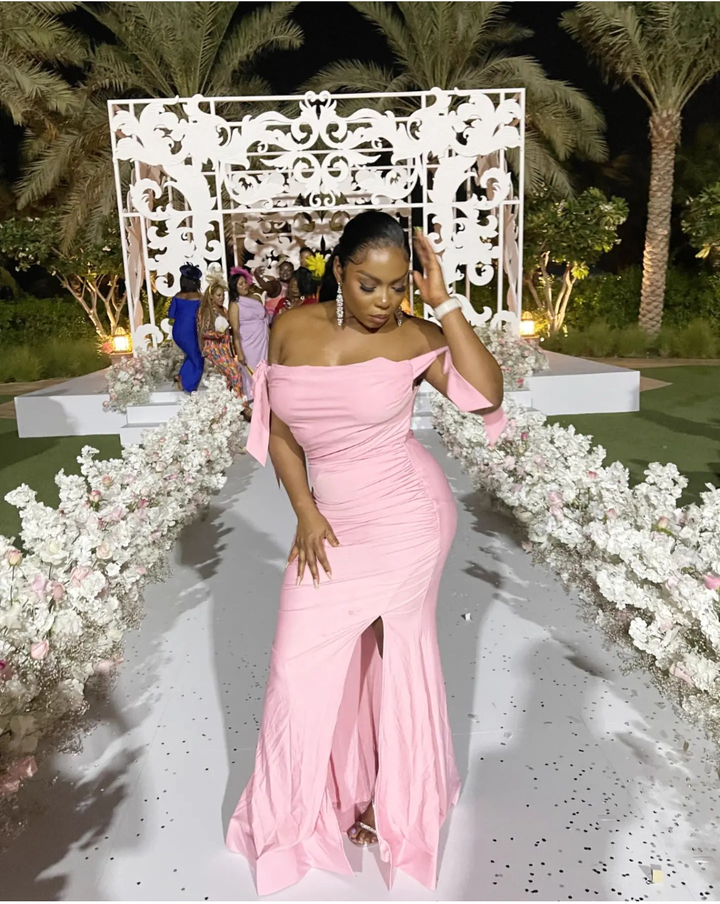 On this occasion, she appeared in a lovely gown outfit that looked elegant on her. She applied nicely done make-up that matched her skin color. She showed up in a gorgeous looking hairdo that looked good on her. She looked excited and all smiles as she was spotted alongside the bride of the day.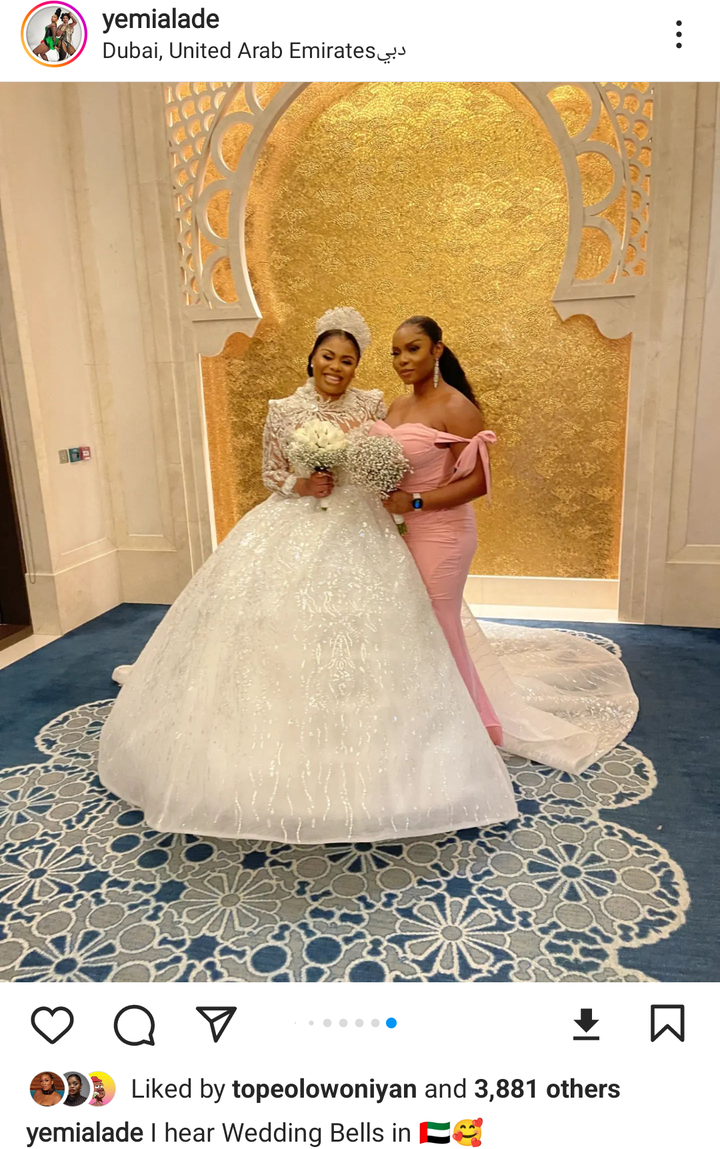 She captioned the post by saying, "I hear wedding bells in Dubai." This caption, alongside her pictures, attracted the attention of her followers as they expressed their opinions.