A Nigerian lady who makes amusing TikTok videos has gone viral after posting a video of herself 'asking' a man out.
In the video, the lady approaches a bank employee and compliments him on his good looks. She informed him his hand was soft after shaking it.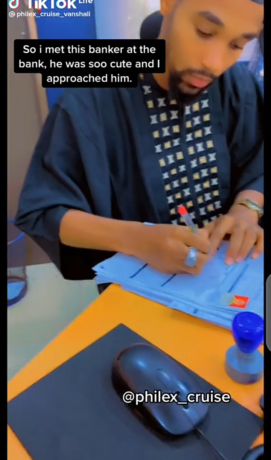 The compliments from the lady were pleasantly received by the male. After leaving the man, the lady presented the piece of paper on which the man had written his phone number.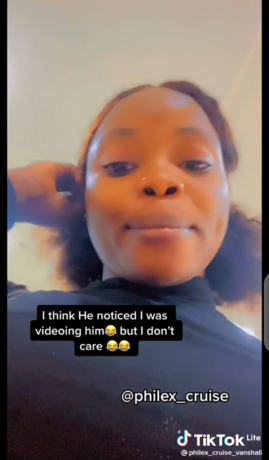 Many folks were curious about what would happen if the man was already married. While some were perplexed, others admired her graceful movement.
View the video below: