Linda Ikeji is a lady of prestige that likes showing gorgeous images of herself on her Instagram page, the beautiful mother of one posted images of herself and her lovely boy, as she highlighted the images shared as herself being on mother's duties, which is a prestigious sight to see, as mother and son are so appealing to be seen in her post.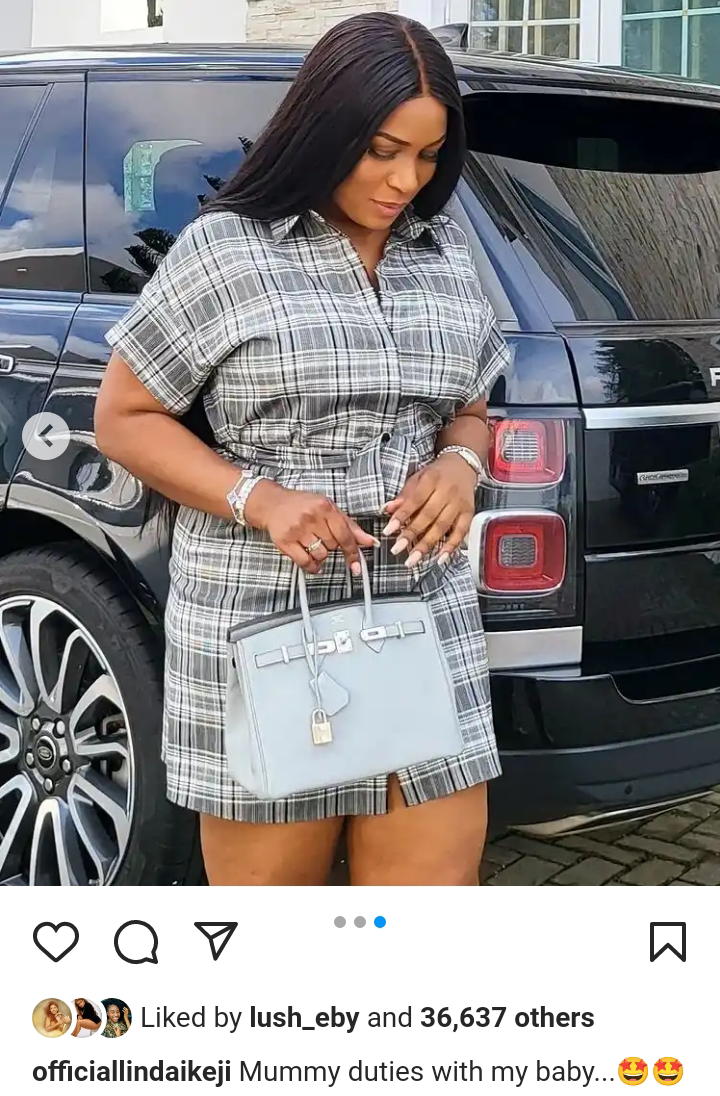 The popular blogger in a the post shared some alluring images of herself looking quite happy and gracious which is a type of feeling that comes with being a mother, and from all indications, the happiness on her would know no bound as she is such a thrilling sight to behold with her son, who is a part of her that she is proud of judging from her post.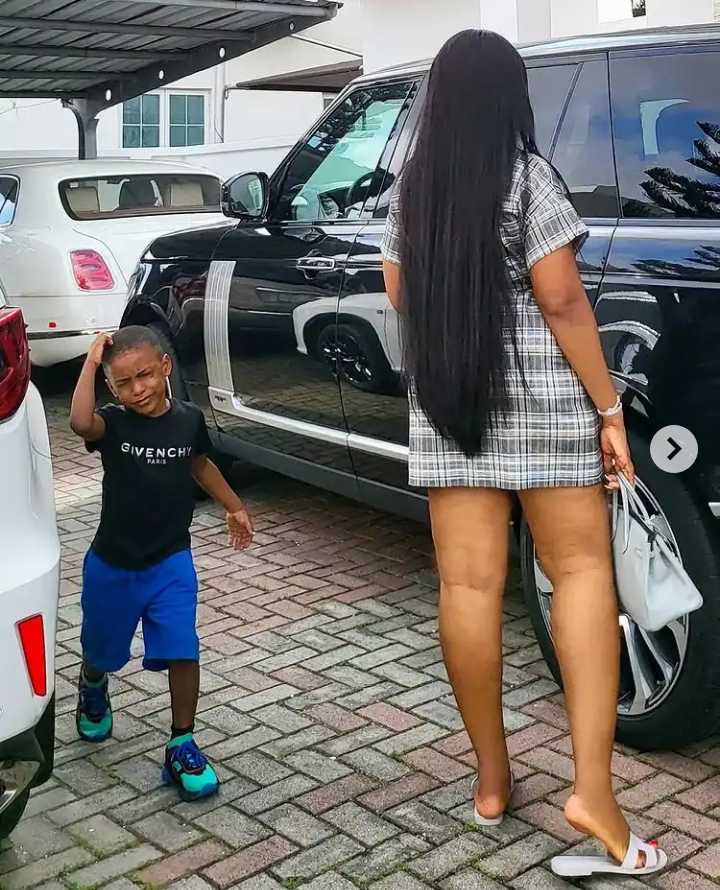 Linda and her son are creating such a bond that every woman on earth would be proud of, as she likes showing him off, and the young man who is growing so fast is turning out to be such an adorable lovely kid, with people often quick in complimenting his fine look whenever Linda shares images of him.